PS4 gets exclusive Modern Warfare 2v2 alpha access
PS4 gamers can try out Modern Warfare's new 2v2 Gunfight mode this weekend.

Published Mon, Aug 19 2019 5:28 PM CDT
|
Updated Tue, Nov 3 2020 11:47 AM CST
Gamescom 2019 - PS4 gamers will get to try out Modern Wafare's new fast-paced 2v2 Gunfight mode in an exclusive alpha test.
The new Modern Warfare alpha test is set to begin this Friday, August 23, will be free for all PS4 gamers worldwide, and stars Infinity Ward's new chaotic Gunfight mode. Gunfight is 2v2 team-based deathmatch with strong emphasis on frenetic action and twitch reflexes, and takes place across five small-sized maps: Stack, King, Speedball, Docks, and Pine. Infinity Ward will use the alpha test to gather valuable network feedback.
As for the rest of the game, Infinity Ward shared some more details on what Modern Warfare will offer when it drops on October 25, especially when it comes to multiplayer. "Our overall goal for MP this year was to create the ultimate multiplayer playground. So we've got all sorts of shapes and sizes of experiences, we've got our smaller, tighter and faster 2v2 maps, we've got our more traditional 6v6 maps, and we've also got experiences on our larger-scale maps that're going to support upwards of 100 players," said Infinity Ward producer Dino Verano.
We'll see killstreaks return, complete with cross-platform play on consoles and PC, and a whole bunch of new modes and maps. Battle royale might also come back after launch.
With Modern Warfare's new cross-play functionality, gamers will be able to play console-to-console and console-to-PC.
"If you're partying up on console and you have a friend on PC you want to play with, you guys can play together."
Finally we have some tidbits about the campaign, which promises to be visceral, grisly, immersive, and quite grim.
"Modern Warfare is a re-imagining of the franchise. It's still Modern Warfare through and through, complete with some familiar characters as well, but the overall narrative and the singleplayer storyline are completely new, fresh, and updated to be relevant and fit in the present day."
The PS4-exclusive alpha access begins August 23, 2019 and will carry across the weekend.
Modern Warfare itself will release on October 25, 2019 on PS4, Xbox One and PC via Battle.net.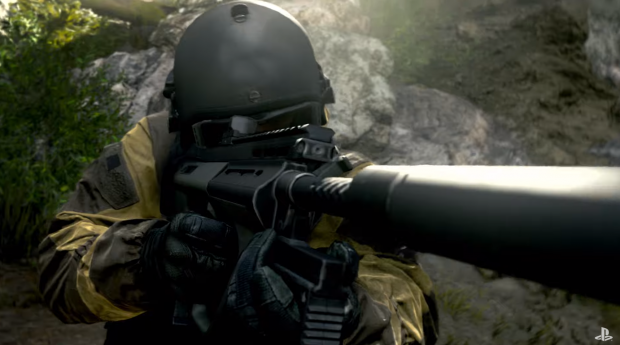 Related Tags