Infinity Ward's new Call of Duty is indeed Modern Warfare, and it's a reboot that sets a grim and dark tone for the franchise.
Activision is making good on its promise to bring Call of Duty is back to its roots. The newly announced Call of Duty: Modern Warfare brings back basic features like a solo singleplayer campaign that can be played entirely offline, as well as a new co-op mode and classic boots on the ground multiplayer. All modes will tie into a gripping narrative that spreads across the entire game--a narrative that's quite nerve-wracking.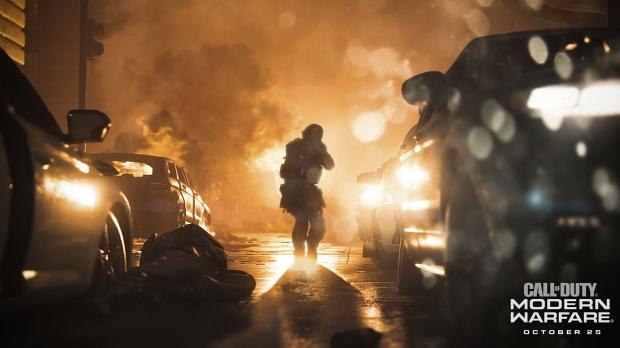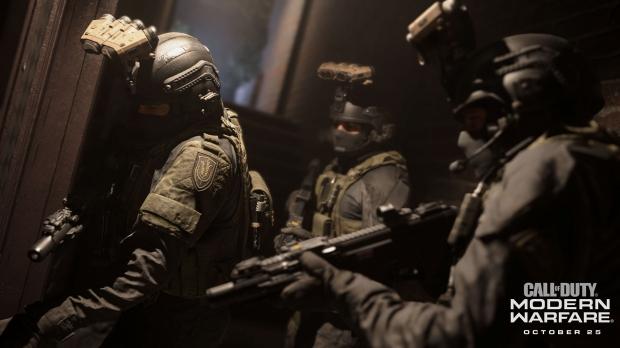 "There's a fine line between right and wrong. And somewhere, in the shadows, they send us in to find it. We get dirty and the world stays clean. That's the mission," --John "Soap" MacTavish (yes, he's back).
The unsettling and brutal chaos of the series is back in full force. Previews say players will be faced with impossible situations, explosive violence, and haunting missions. The line between friend and foe is exceptionally blurred and gamers will be forced to shoot plainclothes insurgents and apparent civilians that threaten their lives.
The campaign is actually two-fold and isn't just from the perspective of the good guys. In fact, it's hard to tell which is which. One half of the story is told through the eyes of T1 Operators, and the other has players taken on the perspective of rebels fighting against the invaders. Call of Duty: Modern Warfare is a recipe for a distinctly memorable if not psyche-staining experience.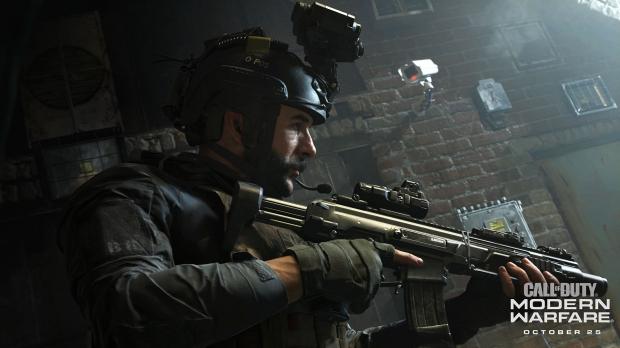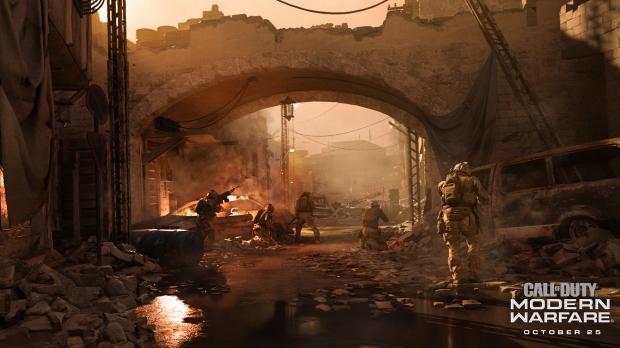 Armed with a new potent games engine, Infinity Ward will leverage all the tools of their trade to make Call of Duty: Modern Warfare look and play great. New photogrammetry effects create realistic lighting effects and we'll see PC tech pushed to its limit--and probably next-gen consoles, too.
Call of Duty: Modern Warfare is set to release October 25, 2019 on PS4, Xbox One and PC.
Check below for more information about the game:
THE RULES HAVE CHANGED.

The stakes have never been higher as players take on the role of lethal Tier One operators in a heart-racing saga that will affect the global balance of power. Call of Duty: Modern Warfare engulfs fans in an incredibly raw, gritty, provocative narrative that brings unrivaled intensity and shines a light on the changing nature of modern war. Developed by the studio that started it all, Infinity Ward delivers an epic reimagining of the iconic Modern Warfare series from the ground up.

WAR ISN'T BLACK AND WHITE.

In the visceral and dramatic single-player story campaign, Call of Duty: Modern Warfare pushes boundaries and breaks rules the way only Modern Warfare can. Players will engage in breathtaking covert operations alongside a diverse cast of international special forces and freedom fighters throughout iconic European cities and volatile expanses of the Middle East.

And the story doesn't end there.

THERE'S A FINE LINE BETWEEN RIGHT AND WRONG.

In Call of Duty: Modern Warfare, players will be thrust into an immersive narrative spanning the entire game. Experience the ultimate online playground with classic multiplayer, or squad-up and play cooperatively in a collection of elite operations accessible to all skill levels.

Prepare to go dark, Modern Warfare is back!