Destiny 2's will soon rotate content in and out rather than just add
New Destiny 2 seasons will rotate old content out as new content is added.

Published Sun, Aug 18 2019 2:31 PM CDT
|
Updated Tue, Nov 3 2020 11:47 AM CST
In an effort to avoid harsh crunch and keep Destiny from growing into an unmanageable leviathan, Destiny 2's seasonal content cadence is changing considerably.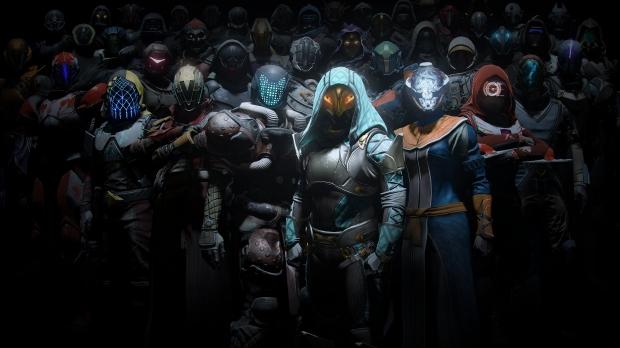 Destiny 2 director Luke Smith confirms Destiny 2's seasons will soon rotate content in and out rather than permanently add content to the game. It's all part of Bungie's ambitious new vision for Destiny which seems the game live up to its original scope: an ever-evolving world full of meaningful events. This new content rotation will also ease the intense crunch and toil Bungie faced while adding Year 2's seasonal content.
In the most recent and last Director's Cut update, Smith says Shadowkeep's new Season 8 will bring a world-changing event. Each season will be its own act, complete with a setup, a middle, and a resolution that fuels another act.
"During [Shadowkeep's] Season 8, a new situation will unfold on the Moon. Over the course of the season, parts of the game will change before the situation culminates in an event that will ultimate resolve it, and its content will be exhausted. But this resolution sets up the events of Season 9, which again adds something new to the game and resolves it, something that too will go away, but not before setting up Season 10, et cetera."
Some seasonal parts of the game will be inaccessible once the next season rolls in. The rotation period will be about 3 months, Smith says, and certain content like activities and rewards can't be played or earned in future seasons.
"This differs from last year's Annual Pass, which permanently added activities to the game. This year will see events that last for three months and offer new rewards to chase, although at the end of that period, some of the activities will go away. For a time, the rewards will too. But we also acknowledge that part of playing Destiny is collecting all of the stuff, so in future seasons the weapons and Legendary armor associated with these seasonal activities will be added to other reward sites."
This change certainly brings more of a live feel to the game. You have to jump in during a set period to take part in the activities and events, or you miss out. It's kind of like the old days where you had to catch a radio show broadcast live to actually experience it, instead of being able to simply download it or replay it like today.
Smith also says Destiny will never become as big as an MMO. The game won't ever just keep growing and growing; it'll get bigger and better, sure, but Bungie will have to constantly trim pieces off here and there.
"Technical limitations aside, we also don't think making a game that grows forever is Destiny's path forward. It's why the second component of the vision is a single, evolving world (to clarify, that single evolving world doesn't mean there's only one destination on the Director-that's not where we're heading!)."
Season 8 kicks off when Destiny 2's big new Shadowkeep expansion releases on October 1, 2019 on PS4, Xbox One, PC, and Google Stadia.
Related Tags