Bungie's learned a lot from Destiny and Destiny 2 over the years, and many of these hard lessons will be used to fuel Destiny 3.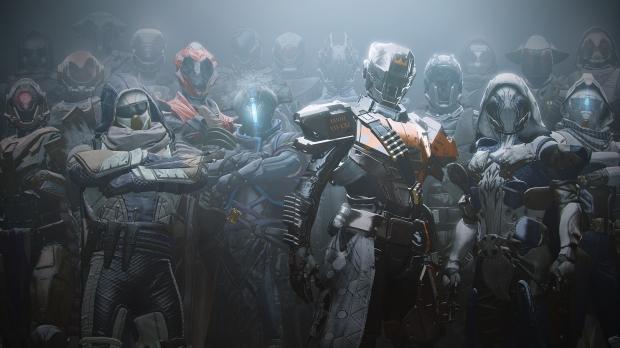 Photo: Joseph Biwald, Bungie
Destiny 2 has changed a lot since 2017. We've seen Bungie add more content than ever before and deliver a consistent slate of new updates, tweaks, and innovations across the sequel, all of which helped successfully monetize and engage millions of players. But all that work took a considerable toll on the team. The annual pass required lots of crunch and intense live game management, which culminated in what Destiny 2 game director Luke Smith calls an "unsustainable development cycle."
So what's Bungie to do? Find a more streamlined and standardized alternative that carries Destiny 2 into Year 3 and beyond. The way Bungie talks about this makes me think this new methodology will be the foundation for Destiny 3. That's not really a surprise considering all devs constantly iterate on their previous mistakes and successes. Once Bungie finds a healthy way to juggle all these spinning plates, they'll have unlocked one of the most valuable lessons in live gaming and it'll carry them well into the future.
Through brutal crunch, studios are often broken or made stronger. Bungie wants to be made stronger, like steel from a forging process. In many ways, crunch is a forging process--it can make or break a dev team--and now that they're in control of their own Destiny, Bungie is doing everything they can to temper their molten steel.
Read Also: Destiny 2's new Shadowkeep expansion preys on your fear
This new systematic approach will fold directly into Bungie's bold new vision for Destiny, one that includes heavy RPG emphasis with tons of armor and weapon combinations, and a true ever-evolving world full of robust content.
And now they're free of Activision's thrall the studio can bring their original plans to life. It all begins with the new Moon-based Shadowkeep expansion.
Here's what Smith said in a new Destiny director's update:
"Working on the game was starting to wear people down. Here's an example:
"During the annual pass, we invented new, bespoke ways to earn rewards each season. Black Armory had its bounties, Season of the Drifter had the "Reckoning Machine," Season of Opulence had its Chalice. Each of these mechanics - each with their own lessons - were valuable, but also put the team into an unsustainable development cycle.
"We needed to develop a more systemic, standardized set of mechanics for progression to keep our teams healthier."
This new approach will begin when Destiny 2's big new Shadowkeep expansion drops October 1, 2019 on PS4, Xbox One and PC for $35.