Bungie lays out its ambitious vision for the future of Destiny, which include morphing it into a more robust and flavorful online shooter RPG.
With Activision out of the picture, Destiny's future looks a lot more exciting. Bungie's breakup with Activision sees a long saga of clashing business models, reboots, and back-and-forth rigmarole coming to an end. In September, the developers will ship Shadowkeep, Destiny 2's first major expansion outside of Activision's thrall. The expansion isn't just another content drop. It's a new beginning for Bungie and their dream space opera IP, and will introduce lots of tweaks and changes while planting the seeds for Destiny's long game.
In a recent Out of the Shadows ViDoc, Bungie said lots of interesting things about the new Shadowkeep expansion and the future of the franchise. Bungie's goals include deepening the well of Destiny's RPG mechanics to make it more dynamic, chaotic, and customizable, and crafting an ever-evolving world. One of the ways the devs will accomplish this is by re-tooling gear like weapons and armor and seemingly shifting towards a more MMORPG-style approach to world-building.
"One of the things that's guiding our way forward is depth. It's about experiencing depth. And how we're looking at the next 3-5 years is important to us," said Bungie lead director Luke Smith.
"A bunch of the work we're doing is about adding depth to the character sheet. The teams are thinking about how we want to re-work armor, get more stats into the game, get more player customization. How we can get the depth of pursuit of how you want to play with this awesome character you've been building."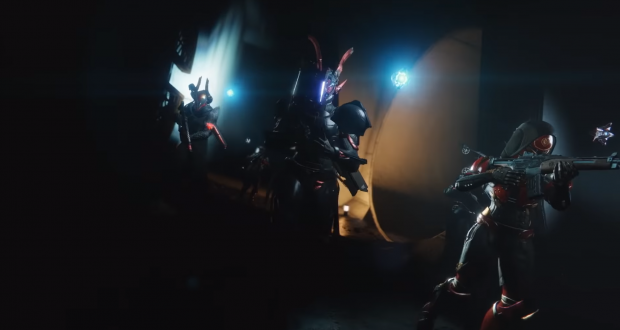 Starting with RPG expansion, Destiny 1's original stats--Intellect, Strength, Discipline--will be added to armor in Shadowkeep and melded with Destiny 2's default trio of stats. This brings stat total to six: Intellect, Strength, Discipline, Mobility, Resilience, and Recovery. This new expanded pool should afford lots of new customization options and give players lots of reasons to keep playing and experimenting with different builds.
"It's great to have a game where you can invest in with your friends, tweak your monster killing machine and make it 2% better every weekend by doing different things and figuring out how to craft this perfect build you feel like is your own. That is cool, there's nothing nerdy about it, we're happen to own that. We're going to stay on that corner," said Mark Noseworthy, Destiny general manager.
Destiny's RPG mechanics have traditionally been more light, with heavier focus on gear crafting and gunplay. Bungie plans to go "all in" on their RPG emphasis with Shadowkeep. Apart from the new stats, players can now customize their gear appearance outside of simple vanity shaders and paintjobs. Specific gear sets can be transmogrified to look like other pieces. Any mod you unlock can now be socketed into any piece of armor, too.
Gamers will also get new things like an Artifact, which unlocks various perks and bonuses--the highest tiers of which make it feel like an exotic.
The ViDoc also touched upon Bungie's long-term road for Destiny and gave a not-so-subtle jab at Activision.
"Our original vision for Destiny was an evolving world"
Shadowkeep sees Bungie diving into a brave new frontier of independence. It now has full creative control over Destiny and can do whatever it wants. The first trial of this new heavy responsibility is to fix Destiny 2's current landscape and lay the framework for its future. This means re-thinking monetization, engagement, and other business models favored by billion-dollar publisher Activision.
"This really is the beginning of a new era. And I think beginning is an important part of that sentence. I mean we're self-publishing. It's a really big deal. There's a huge opportunity here for us to really make our own decisions," said Eric Osbourne, Bungie head of community.
"We can completely build Destiny in the vision we want it to be in. A vision that isn't dictated by a commercial model or a business plan, but our creative vision and what we want to do for our players and what they want us to do with Destiny."
"There are only two groups who decide what's going to happen to Destiny next. Bungie, and the players."
Bungie execs go on to highlight vague, if not exciting statements about Destiny continually evolving. Paid expansions will be the main delivery method for this new evolution, but with Bungie in total control, we'll see a more agile and adventurous focus to Destiny. No longer is the game locked to the boundaries of consoles; a base version of Destiny 2 will soon go free-to-play on all platforms complete with cross-saves for extra accessibility.
"The long horizon for Destiny is to become an evolving world. You want to tune in to see what happens next," said director Luke Smith.
Shadowkeep is just the beginning, and having played Destiny since 2014, I'm excited to see where it goes next.