Bungie says it doesn't need microtransactions, but they help
Bungie admits Destiny 2's microtransactions don't fund huge endeavors--they're more supplementary than anything.

Published Tue, Aug 13 2019 5:26 PM CDT
|
Updated Tue, Nov 3 2020 11:47 AM CST
In a rare and candid blog post, Destiny director Luke Smith talks about microtransactions and their place in the Destiny landscape.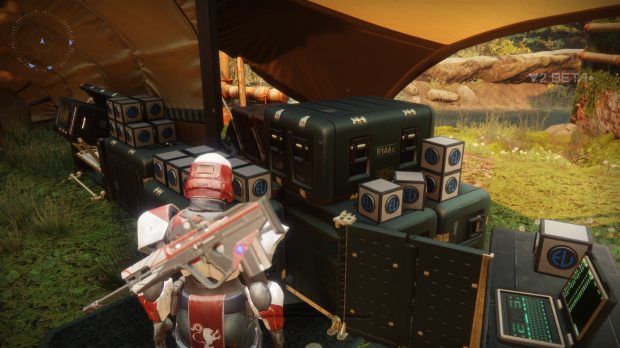 I still remember when cosmetic microtransactions came to Destiny. I hoped it'd never happen, but I guess it was inevitable under Activision's leadership. I mean hell, all major online games have them nowadays. But now that Bungie is independent and no longer under Activision's thrall, the studio has no plans to take them out entirely. That doesn't mean they won't change, however.
But how do microtransactions actually affect Destiny 2? Do they even need to be there? Well, yes and no--I guess sort of is the right answer. According to Smith, microtransactions are supplementary instead of primary. Expansions are still the main drivers for funding the biggest content drops like Shadowkeep, seasons, and big transformative shifts like the ones coming with the new spooky Moon-based adventure. But without the steady river of mTX cash, Bungie might not have nifty little extras like the Zero Hour mission and the minutiae of tweaks that go into the game.
Here's what Smith said: "MTX is a big part of our business being a live game. I'm not going to say 'MTX funds the studio' or 'pays for projects like Shadowkeep' -- it doesn't wholly fund either of those things. But it does help fund ongoing development of Destiny 2, and allows us to fund creative efforts we otherwise couldn't afford. For example: Whisper of the Worm's ornaments were successful enough that it paid [dev cost-wise] for the Zero Hour mission/rewards to be constructed (this shit matters!)."
Read Also: Bungie's ambitious vision brightens Destiny's future
Destiny 2's microtransactions will shift even more. With the new Armor 2.0 update, Smith says gamers will be able to fire up the Eververse store right from the Director menu and even buy class-specific cosmetics with Silver.
"We're giving it some Class specific content, so if you're on your Titan looking for Titan Universal Ornaments with smaller shoulders, you'll see Titan armor on one of the store's subpages. We're also going to make it so that the pieces you've already acquired from a given set reduce the Silver price of the set. For instance, if you are 3/5 Optimacy set on your Titan, the cost to finish the set in Silver will be reduced by 60%," he said.
Bungie will also push harder to separate cosmetics from gameplay-affecting gear. The idea is to have gear come directly from playing the game, whether it be raids, strikes, or story missions, whereas cosmetics that change the appearance of earned gear are bought from the store.
Shadowkeep's arrival this October marks the beginning of a new era for Bungie. The studio is now wholly independent and will sink or swim based on its own instincts and planning. From where I sit, the company is in a good place and has very level-headed thinking about Destiny's future.
As for Bungie's future...well...after Destiny 2 they'll likely release a third Destiny game and there's evidence of a new IP as well.
The new $100 million investment from NetEase will give it tremendous breathing room when it comes to handling live games and funding development of future projects. And there's the curious new trademarking for something called Matter...
Related Tags