Destiny 3 set for 2020, analyst predicts
Bungie could still release a new mainline Destiny sequel in 2020, even without Activision's help.

Published Fri, Jan 11 2019 3:32 PM CST
|
Updated Tue, Nov 3 2020 11:49 AM CST
Although Bungie split up with Activision, the independent dev could still release a Destiny mainline sequel sometime next year.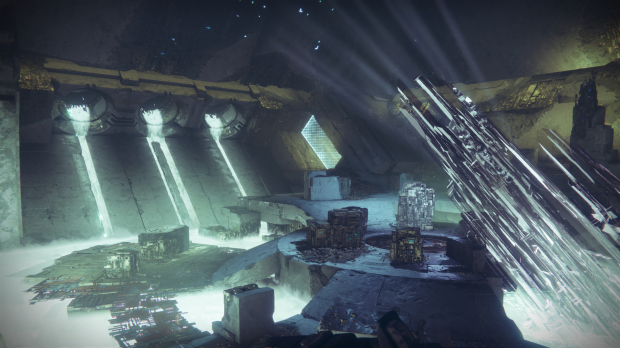 Destiny 3 could happen as soon as 2020, analyst firm Cowen and Company told investors in a recent letter. Unfortunately we don't have direct access to the letter so we'll be paraphrasing from Gamespot's coverage, but ultimately the firm highlights many of the reasons behind the Bungie-Activision decoupling. Whether or not this prediction will happen depends on the timing, and how Bungie decides to use its big investment from NetEase.
By 2020 it's likely that the hand-off will be complete and Bungie will fully own the Destiny IP. The developer wants to self-publish its own games, meaning Destiny 3 may be released without the backing of a AAA publisher's millions. This is pretty risky for any company, even for Bungie. Luckily Bungie secured a whopping $100 million investment from Chinese juggernaut NetEase to fund its "bold new vision," and we recently posited this vision could see Bungie morph into a developer-publisher with its own label.
The studio is also working on a brand new IP. Its new trademark for something called Matter could be related to the IP, or it could be a new umbrella publishing label for Destiny and its future games.
Ultimately this break-up has been brewing for some time and Bungie has clearly been planning for this contingency. Activision said that Destiny 2's Forsaken DLC wasn't as commercially successful and didn't meet internal sales estimates, leading Activision to possibly push more monetized content onto the already microtransaction-heavy game.
As controversies hit and player engagement fell off, Activision realized its business model wasn't working as intended. This ultimately led to even more recurring monetization in the form of cosmetics and even season passes layered on top of expansions that pushed even more players out the door. Destiny 2 is on the cusp of overmonetization and oversaturation of specific grind-based mechanics, which have detrimentally harmed its growth.
It's also likely that Blizzard's new slate of games influenced Activision's decision to relinquish control of Destiny. Blizzard's new pipeline is "better than ever" and it's working on multiple new sequels including Diablo 4 and possibly even Overwatch 2. There's also multiple new IPs in development. All of these games will be wrapped in the company's lucrative live service business model and allow recurring revenues via microtransactions, subscriptions, expansions and more.
Whether or not Destiny 3 launches in 2020 depends on a lot of things, namely Bungie's finances, confidence in its long-term sustainability live game plan, and future roadmap of new titles. It'll be interesting to see how Bungie evolves in the coming months and years especially with that big $100 million NetEase nest egg.
Related Tags