Xbox 360 may play next-gen games thanks to Project xCloud
It's totally hypothetical, but Microsoft isn't ruling it out.

Published Sun, Aug 11 2019 6:21 PM CDT
|
Updated Tue, Nov 3 2020 11:47 AM CST
Next-gen games on Xbox 360? It could be possible thanks to Project xCloud.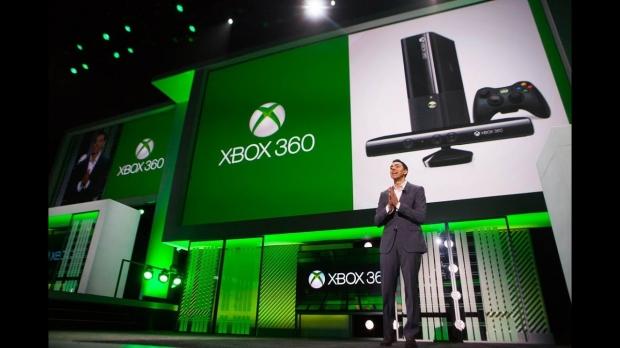 Microsoft's new Project xCloud streaming service could enable next-gen gaming on old legacy hardware like the Xbox 360. The service uses the power of remote servers to beam games to devices like mobile phones regardless of their hardware limitations. It's a way of making gaming more accessible to gamers on-the-go or even at home. And since gamers can literally use their Xbox One hardware as a host server to stream games, the current-gen could beam games to last-gen. How bizarre.
Nothing's been confirmed just yet, and we don't know if it's possible--or more importantly, if Microsoft even cares about the X360 any more--but MS Studios head Matt Booty at least entertained the idea. In a recent interview with GameInformer, he talked about how the unique use-case underlines xCloud's core ethos.
"I don't know if it's possible, but I love the line of thinking. What you bring up is exactly the goal of Project xCloud, which is 'hey we have this library of content--tons of new games and a huge back catalog--how do we surface that content to people on different devices,'" Booty said.
"We're thinking about how we make it run on Android phones, on tablets, and on small laptops. So for you to throw out 'hey what about 360?', if we could get that to run the same as we could get it to run on a phone, I think it's a great idea. In the spirit of what you're asking I think it's aligned with what we're trying to accomplish with xCloud, which is to surface our library of content to a broader range of devices."
I'm doubtful this will happen. The whole idea is to keep the ecosystem moving forward, and right now Microsoft has taken the best parts from the Xbox 360 era and pushed them forward into Xbox One and even the monstrous next-gen Project Scarlett console.
There's tons of X360 games that're backward compatible on existing and future hardware--Project Scarlett will play four generations' worth of Xbox games.
So honestly the Xbox 360's time has long been over, and if anything, it'll be a continued conduit for Xbox LIVE Gold, yesteryear gaming, and Netflix/Hulu streaming. Ultimately though we shouldn't be surprised if the system is shut off when Scarlett launches in 2020.
Related Tags