Project xCloud is about choice, not replacing consoles
Project xCloud is about convenience and won't replace Xbox consoles.

Published Sat, Jun 15 2019 1:21 PM CDT
|
Updated Tue, Nov 3 2020 11:48 AM CST
E3 2019 - Goole's new Stadia platform aims to squeeze consoles out by giving gamers a more accessible platform, but Microsoft's Project xCloud will sit firmly alongside Xbox consoles for the forseeable future.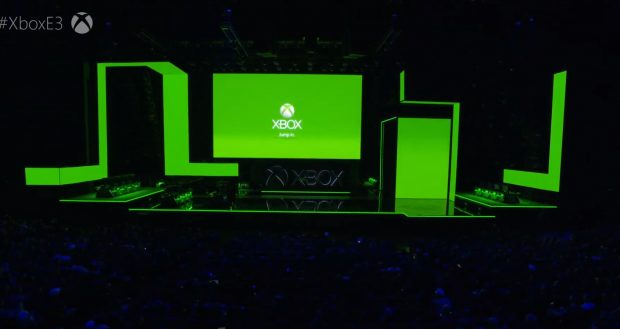 Microsoft doesn't currently envision a path where streaming conquers consoles. Project xCloud, it's new cloud-streaming service that beams games to phones, laptops, PCs, and even consoles via the power of cloud server banks, doesn't spell doom for Xbox hardware. Microsoft's Phil Spencer is adamant that streaming won't be the best way to play games for a long time. It's more of an alternative or an extension to dedicated play.
"I'm not trying to tell people to stop playing console games, or stop playing PC games, or even to buy a second copy of a game so you can play it somewhere else. What I'm saying is that I like playing on Xbox LIVE, and when I'm away from my console or my PC, I want to continue playing my games. This is a convenience feature, a choice feature for you,"Xbox VP of gaming Phil Spencer said in a recent interview with Giant Bomb.
Spencer also grounds his expectations on Project xCloud. Google is extremely confident in Stadia, which can deliver up to 4K 60FPS gaming with a strong 35Mbps connection, but Microsoft affirms that streaming won't deliver insane performance. It certainly won't stand neck-to-neck with the ultra-power new Project Scarlett console.
In short, Project xCloud isn't about insane performance. It's about choice, convenience and accessibility.
"I'm not saying I'll deliver 8K 120Hz to the phone. That's not what this is about. It's about I want an experience on my phone that'll go with me. I think that cloud technology has the capability over years to create a really compelling experience at home on a large screen, but the best way for you to go and play Cyberpunk or any of our games is going to be dedicated hardware in your home with local storage of those things beaming to your screen as fast as it can," he said.
"Our focus with Project xCloud in the beginning is giving you a connection to your friends and your games when you're away from your Xbox or PC. I think cloud game streaming is years and years away as a majority platform for gaming."
Even with Project xCloud on the way, Microsoft won't stop making consoles. The service launches in October of this year and Microsoft's new potent Zen 2- and Navi-powered Project Scarlett system will release holiday 2020, well after the streaming platform's launch.
In fact, Microsoft says Scarlett won't be its last console. That's how much it believes in actual dedicated hardware over the new latent streaming tech.
Project xCloud will manifest in two separate ways: the free version which turns your Xbox One into a remote game streaming server and leeches off of your home network and console's CPU power, and two, the paid subscription version that leverages Microsoft's own server banks.
xCloud launches sometime in October 2019, and pricing has yet to be revealed.
Check below for everything we know about Project Scarlett so far:
Project Scarlett confirmed details:
Zen 2 CPU

Navi GPU

4x as powerful as the Xbox One X's 6TFLOPs of perf

Super-fast SSD that can be used as VRAM (likely PCIe 4.0)

Supports 8K resolution (likely media playback)

120FPS gaming

Can deliver up to 40x more performance than Xbox One in specific use cases

Raytracing confirmed

Backward compatible with Xbox, Xbox 360, and Xbox One games

Compatible with Xbox One accessories
Related Tags