Modern Warfare's new Realism Mode turns off crosshairs, HUD
Modern Warfare's new HUD-less mode brings insane tension to every multiplayer battle.

Published Thu, Aug 8 2019 9:04 AM CDT
|
Updated Tue, Nov 3 2020 11:47 AM CST
Call of Duty: Modern Warfare has a new Realism Mode that completely wipes your HUD.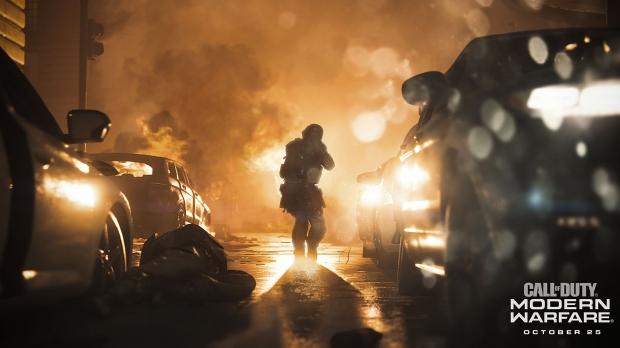 The new Modern Warfare reboot has an interesting setting that brings more frenetic chaos and tension to multiplayer. Dubbed Realism Mode, the setting basically turns off your HUD completely like the Blind skull from Halo. No ammo indicators. No crosshair. No radar unless you use a UAV. Just you, your gun's scope, and your reflexes. It's the ultimate test of skill and it sounds like tons of fun.
As someone who frequently plays shooters without the HUD to test my aim (and to take screenshots), Realism Mode seems tailor-made for gamers like me. It makes for more intense gameplay that requires strong teamwork, communication, and cohesion. From the looks of it fans absolutely love the idea of Realism Mode and are excited to try it out.
Infinity Ward's new games engine should make Realism Mode look and feel more authentic, visceral and thrilling. Everything has a punch to it and combat feels much more impactful this time around.
Modern Warfare also features a 100-player mode called Ground War, which takes cues from Battlefield's large-scale insanity.
Here's what Infinity Ward said about the mode:
"This new optional setting strips away almost all onscreen HUD elements - even the classic hit marker and kill notifications. It's not for everyone, but we tried it out on a nighttime map equipped with NVGs and the results were intense, bordering on survival-horror."
Call of Duty Modern Warfare releases on October 25, 2019 on PS4, Xbox One and PC.
Related Tags