Call of Duty: Modern Warfare multiplayer: up to 100 players
Call of Duty: Modern Warfare receives 100-player 'Ground War' multiplayer mode.

Published Thu, Aug 1 2019 10:55 PM CDT
|
Updated Tue, Nov 3 2020 11:47 AM CST
I'm going to say something out aloud that I didn't think I'd be saying in 2019: the new Call of Duty game looks really kick ass, you guys. Activision and Infinity Ward have released the new Call of Duty: Modern Warfare's multiplayer trailer, check it out:
The developer teased its exciting new Ground War multiplayer mode, which will see 100 players duking it out for the win. There are new mechanics here at play, with the most-hyped part for me definitely being that you can play most maps at night time. I seriously can't wait for that.
There will also be 2v2, 6v6, 10v10, and 20v20 battles that will be in Call of Duty: Modern Warfare, alongside the new 50v50 mode 'Ground War'. There was also a new COD: Modern Warfare multiplayer livestream premiere, check that out below:
Call of Duty: Modern Warfare wasn't filled with customization when it first launched, but things have changed this time around with something Infinity Ward calls the Gunsmith. Each of the guns in COD:MW has up to 5 attachments (from a selection of 60 attachments) which lets you custom your gun til your hearts content.
The game launches on October 25 on the PC, Xbox One, and PS4.
PlayStation 4 Exclusive Beta
September 12 - 13 (Early Access)

September 14 - 16 (Open Beta)
Beta featuring crossplay testing
September 19 - 20 (Early Access for PC and Xbox One, open beta for PS4)

September 21 - 23 (Open Beta, PC, Xbox One, and PS4)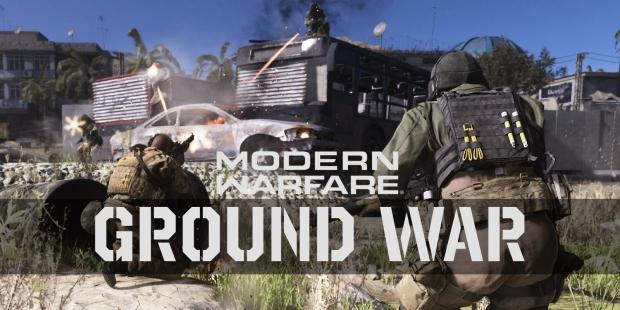 Related Tags