Halo Reach Xbox One testing delayed indefinitely
New progression system may delay Halo Reach testing on consoles for a long while.

Published Tue, Aug 6 2019 5:38 PM CDT
|
Updated Tue, Nov 3 2020 11:47 AM CST
It could be a while before Halo Reach's Master Chief Collection testing begins on Xbox One.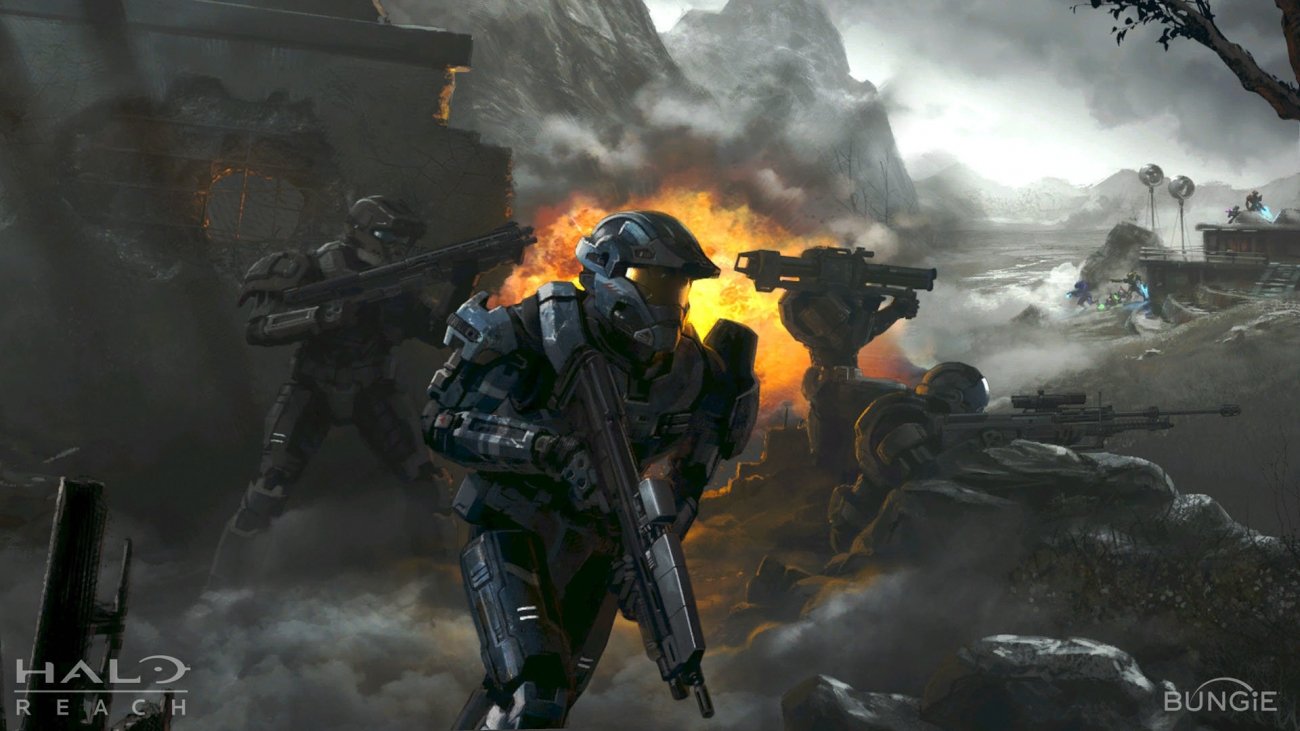 Photo: Isaac Hannaford
Halo Reach is coming soon to the Master Chief Collection on both consoles and PC, but early testing still hasn't begun on consoles. The culprit? The new re-vamped cross-game progression system is eating up all of the Xbox One's limited 8GB DDR3 RAM system memory. Remember 343i has to make sure all Halo games run just as smooth on the base 2013 model as the higher-end Xbox One X with its 12GB of GDDR5 shared memory. That means having to work with lower-end hardware.
In a recent Halo Waypoint update, 343i confirmed the new progression system is to blame for Reach's testing delay on Xbox One.
"As has been stated previously, making any game is hard, let alone where you're dealing with 11 game engines and 7 complete games under the roof of one title sharing the same hardware resources.

"One key goal that has been a part of bringing Halo: Reach into MCC is that for Xbox One, the team has been attempting to bring UE4 online for new character customization options on Xbox. You can read more about the progression system in the May and June development updates.

"This however has proved to be quite challenging as MCC was already close to memory limits running on the original Xbox One consoles. Bringing the entire progression and customization system into MCC also requires memory to be used to run the additional UE4 engine. Currently, a lot of progress has been made in getting it up and running, but the title still is not within memory constraints to properly run on the Xbox One.

"In order to flight on Xbox One, we need to be within these limits, otherwise instability will be an issue.

"Until the team has an adequate solve for this unique issue, flighting on the Xbox One will continue to be delayed. That being said, the team is pushing hard on a solution as they want to flight the Xbox One build as soon as possible. Until then though flighting will continue to remain solely on the PC build."
Ultimately this is a problem 343i created for themselves and it doesn't necessarily bode well for the entirety of the PC ports. The new progression system didn't really need to be included, but since Microsoft is so gung ho on engagement, old classic Halo games need some way to incorporate universal engagement.
The answer is an ambitious customization system that unifies the Master Chief Collection's soon-to-be six-game roster. The idea is you'll level up, rank up, and deck out your Spartan with armor across all Halo games instead of on a per-game basis. So Reach's custom armor will be available in, say, Halo 2 Anniversary, and vice-versa, ditto with level ups.
It sounds messy. And it's already causing some big problems for consoles. Let's hope 343i, Splash Damage, and Ruffian can handle the load.
There's absolutely no way the full MCC will be out on PC this year, though. Don't expect that to happen.
Related Tags