Switch made up 94% of Nintendo's Q1 earnings
The Switch will soon become a platform with multiple form-factors that carries Nintendo into the future.

Published Tue, Jul 30 2019 5:17 PM CDT
|
Updated Tue, Nov 3 2020 11:47 AM CST
As the Switch continues making nearly all of Nintendo's sales revenues, the hybrid system cements itself as Nintendo's gaming future.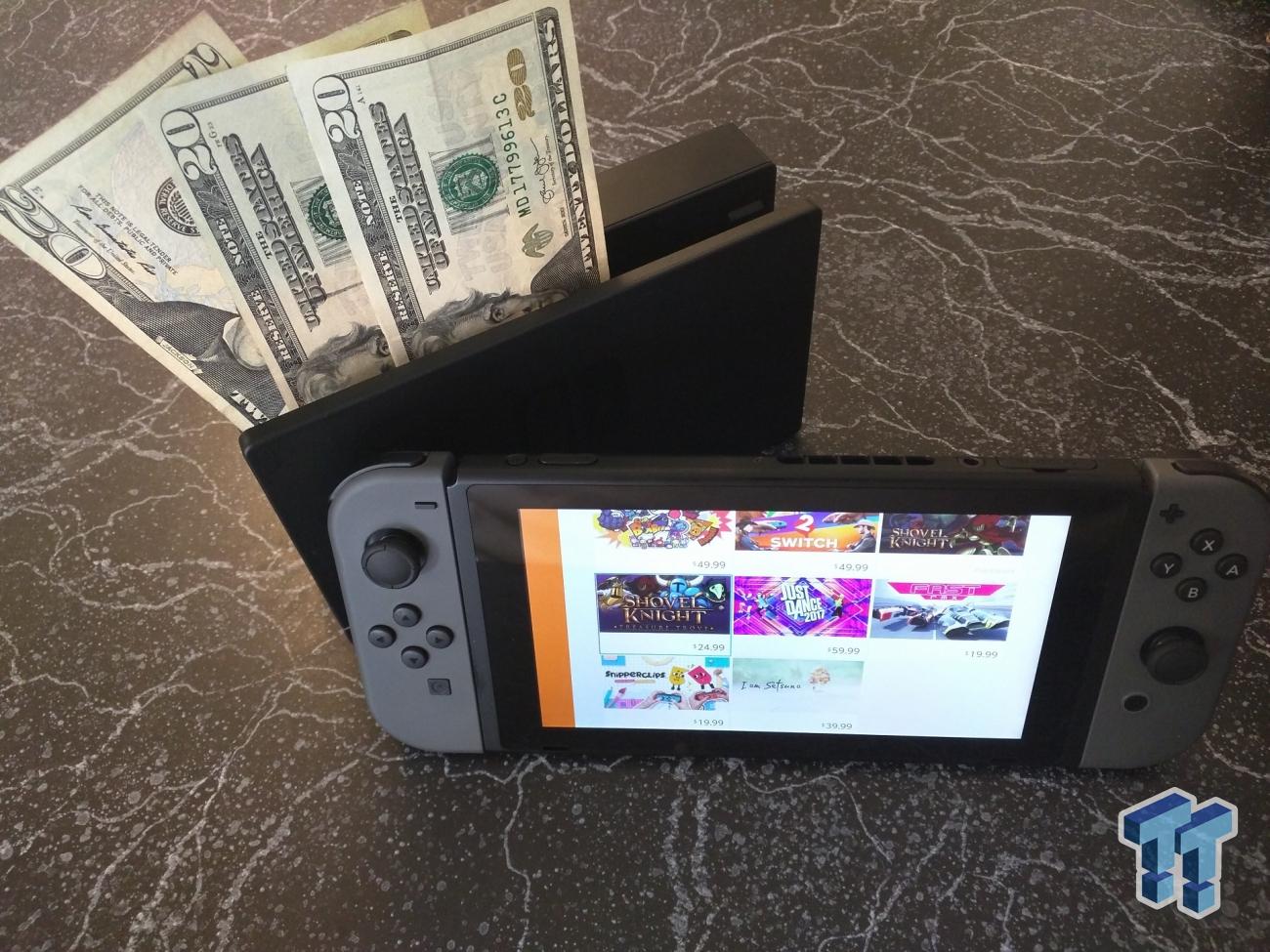 The Switch is basically Nintendo's sole system right now and will instead become a platform that branches out to multiple form-factors. Case in point: the new $200 handheld-only Switch Lite. Mobile gaming is ancillary, and the 3DS is all but dead (sales declined by a further 40% in the quarter). The only place to carry on Nintendo's dedicated gaming brand is the Switch. And carry on it does: the Switch made over 90% of Nintendo's recent quarterly revenues.
In its latest Fiscal Year Q1'19 financials, Nintendo confirmed two things: the Switch has now sold 36.87 million units worldwide since launch, and the system made up a whopping 94% of its total net sales for the quarter.
In the three-month period from April - June 2019, the Switch raked in 152.643 billion yen ($1.41 billion) in hardware and software sales, comprising 94% of Nintendo's total 161.62 billion ($1.5 billion) in net sales.
This isn't a new trend, either: last year the Switch made $9.9 billion for Nintendo, making up 88% of its total yearly revenues.
The 3DS only managed to make 0.003% of Q1 sales with 5.6 billion yen ($52.6 million). Mobile gaming and royalties made almost twice as much as the 3DS did.
With the release of the Switch Lite this September, the Switch will translate from a system into an actual platform. We'll see more iterations in the future, possibly including a higher-end Switch model that uses add-on eGPU boxes to boost power.
Nintendo expects to sell 18 million Switch consoles this year, and analysts think this is quite conservative. The Switch Lite should sell like hotcakes despite its handheld-only performance limitations but the company is reticent on being too bullish about guidance.
Read Also: Nintendo profits dip by $100 million on soft exchange rates
Nintendo Q1'19 earnings at-a-glance
Net Sales - 172.11 billion yen ($1.59 billion), up 2.35% YoY
Operating Income - 27.42 billion yen ($254.55 million), down 10% YoY
Total Profit - 16.6 billion yen ($154.09 million), down 45.7% YoY
Related Tags