Tesla Megapack battery could power San Francisco for 6 hours
Tesla's new Megapack announced: up to 3MWh energy, and can be packed together for 1GWh.

Published Tue, Jul 30 2019 7:30 PM CDT
|
Updated Tue, Nov 3 2020 11:47 AM CST
Tesla has just announced its new Megapack, a new gigantic battery system that will replace "peaker" power plants that will see energy being generated when the local electricity grid gets overloaded.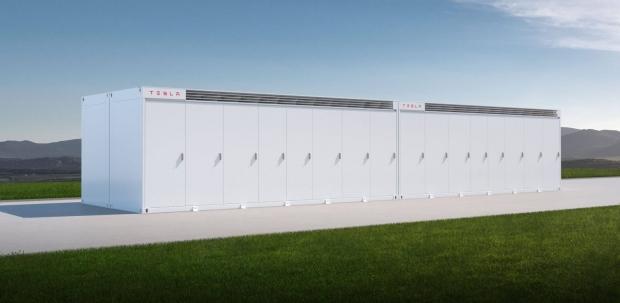 The new Tesla Megapack is already being deployed, with Pacific Gas and Electric (PG&E) using multiple Megapacks at Moss Landing on Monterey Bay, California. This is just 1 of 4 locations that will see Tesla's new Megapack batteries installed, with each of them storing up to 3 megawatt hours (MWh) of energy at a time.
They can be daisy-chained to store over 1GWh of energy storage, something that Tesla claims is enough energy to power every home in San Francisco for six hours. In typical Tesla engineering fashion, the new Megapacks will include "battery modules, bi-directional inverters, a thermal management system, an AC main breaker and controls".
Tesla's new Megapack uses up to 40% less space than alternative energy storage solutions, all while using less than 1/10 of the parts to build, and is 10x quicker to build. The new Tesla Megapack is pretty much a huge battery pack that is built for the electricity grid. We've already seen similar battery related installations, with Tesla building its huge large-scale battery farm just up the road from me here in South Australia... this is the next level.
Related Tags