Tesla's battery grid in South Australia finished early
Tesla completes the massive electric battery installation in South Australia early, beating its 100-day estimate.

Published Thu, Nov 23 2017 9:04 PM CST
|
Updated Tue, Nov 3 2020 11:53 AM CST
Tesla agreed to build a massive 100-megawatt Powerback battery backup system in South Australia, after the state experienced a state-wide blackout last year due to storms and a lackluster power grid. Trust me, I'm actually from South Australia.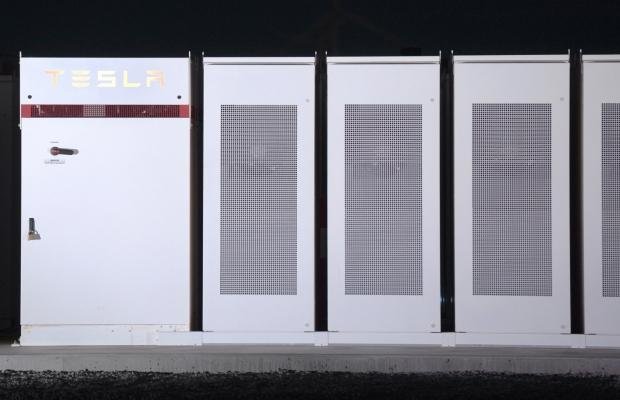 Elon Musk promised that he could easily get a lithium ion-based battery backup system installed in SA within 100 days, with a cost of only $50 million (which is nothing for SA, as we have the most expensive electricity prices in the world). This system would power around 30,000 homes in the case of a power outage, with the battery facility being powered by the local Hornsdale Wind Farm.
South Australian Premier Jay Weatherill said at the time: "An enormous amount of work has gone in to delivering this project in such a short time. The world's largest lithium ion battery will be an important part of our energy mix".
The new battery backup system is the largest in the world with 100 megawatts of power available, but now we need to test the new Tesla Powerpack system. Engadget reports th at just 30,000 homes can be powered by the Powerpack "exactly the number that were affected by a long blackout in September, 2016". But the bigger story here is that sure, 30,000 homes were without power for an extended period of time, but the entire state electricity grid went offline during that storm.
30,000 homes is nothing to the 1.67 million people living in SA, not including all of the businesses and roads that were cluttered at the time from the storm and loss of electricity at a grand scale. It made worldwide headlines, but this should just be a step in the right direction for both SA and Tesla.
Related Tags