Lootboxes aren't gambling, UK commission reiterates
UK's gambling commission stands by their original ruling, declares lootboxes aren't gambling.

Published Wed, Jul 24 2019 10:38 AM CDT
|
Updated Tue, Nov 3 2020 11:47 AM CST
Despite grilling EA and Epic Games at a recent gaming addiction meeting, the UK Gambling Commission says lootboxes aren't gambling.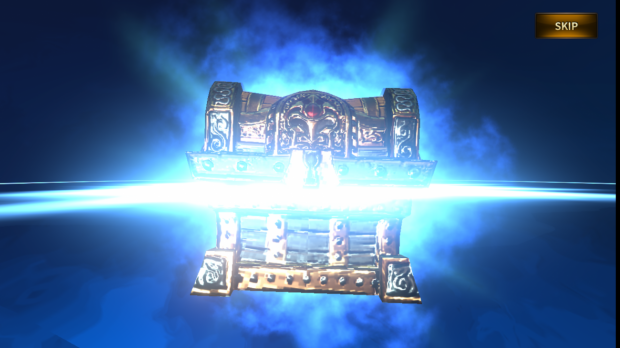 While undeniably psychological, lootboxes technically aren't gambling, the United Kingdom's Gambling Commission reiterated in a statement to the BBC. For a bit there it looked like the UK would pass regulations on lootboxes in the country. MPs and key government officials put immense pressure on billion-dollar devs like EA and Fortnite during a Digital, Culture, Media and Sport Committee meeting, strongly criticizing the companies over their addictive online games.
While lootboxes will likely stay under scrutiny in the UK, they won't be classified as gambling. Nor will they be illegalized. It comes down to the official definition of gambling, which states there must be direct winning of money or the items themselves must have monetary value outside of the game itself. The latter part is true thanks to black market skin trading, which swaps real money for digital goods--something that companies like Valve have cracked down on.
EA floundered in the panel and tried to re-brand lootboxes as "surprise mechanics". EA legal exec Kerry Hopkins likens lootboxes to surprise blind-box toys. Predictably, the company was universally humiliated on the internet for these statements.
This isn't the first time the UK Gambling Commission made this ruling.
In a 2018 study, the commission found that not only were lootboxes not officially gambling, but they didn't lead to gambling, despite showing evidence that was right on the cusp of behavioral change. There was no causation found between lootboxes and online games and the kind of gambling that ruins a person's life, but the BBC just posted up a bunch of stories about children unwittingly spending thousands of pounds on these digital items.
Ultimately it sounds like the gambling laws need to be redefined to include modern-day gambling equivalencies. These online games have everything that constitutes gambling outside of actual monetary value; there's a time incentive, the psychological effects, and the blatant methodologies that strongly push users to buy instead of actually play.
The Federal Trade Commission plans to scrutinize lootboxes in an upcoming workshop in August that could shape U.S. regulations on the digital economy.
Related Tags