United Kingdom regulators find no causation between lootboxes purchased by young gamers and problem gambling behaviors.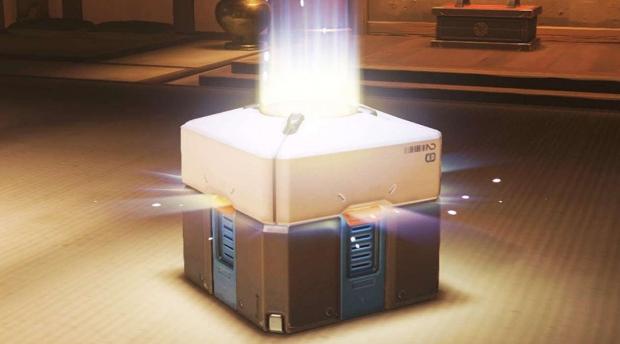 In its new Young People and Gambling 2018 report the U.K. Gambling Commission reveals some interesting statistics.
The study, which questioned 2,865 young people about between the ages of 11 and 16 about all forms of gambling (electronic, card-based gaming, personal bets), found that 31% or 888 people in the group had either spent money on lootboxes. The awareness rate for lootboxes is quite high, too; 54% of the group, or 1,547 people, knew they could spend money on in-game items but only 888 of them actually did. This means the majority of the sample who knew about lootboxes, or roughly 57%, bought them.
These statistics and other report findings led many game sites to claim lootbox awareness and purchase is the same thing as being exposed to gambling, and could lead to harmful habits later in life.
But now the U.K. Gambling Commission says it didn't actually find a link: "We've not in anyway, in the survey, referred to it as exposure to gambling," a spokesperson told GamesIndustry.biz. "The reason we've asked that question is that it's a very popular subject matter and we want to try and make sure that we have as much information and data around it as possible."
Lootboxes are a billion dollar business and many critics accuse publishers of exploiting users susceptible to gambling. The rise of online service games in console and PC gaming platforms has led to a massive influx of microtransactions and other monetization practices across the gaming sphere, which is arguably a major pillar of games industry's digital-focused future.
Every major player including Microsoft, Sony, and even Nintendo are getting in on the practices with their respective console, PC, and even mobile titles. Services such as subscription-based content, live games, DLC, and other engagement-driven activities and features all thrive on some sort of monetization, whether it be direct microtransaction-based purchases, advertisements, or long-term fees.
But commissions don't appear to have found clear causation between lootbox purchases and the type of gambling that typically ruins a person's life (not yet, at least). The lootbox stigma has already caused major publishers like EA to push towards a cosmetic-based monetization model in an effort to save face with the community, but the spending opportunities are still there even if they're more direct and coherent.
Many countries now require the publishers to disclose and make publicly available the odds of randomized loot in said purchases, thus eliminating a lot of the blind guesswork.
It'll be interesting to see how this unfolds, but ultimately it's up to each territory and country to decide how it wants to study and regulate lootboxes and other in-game purchases.
Here are some interesting tidbits from the study:
"Three in ten young people (31%) claim to have ever paid money or used in-game items to open loot boxes to get other in-game items, within a computer or app-based game, while 3% claim to have ever bet with in-game items on websites outside the game or privately (e.g. with friends).

"Overall, based on the description provided, 54% of 11-16 year olds were aware that it is possible to pay money or use in-game items to open loot boxes/crates/packs to get other in-game items within the game you are playing, and 31% had ever used in-game items in this way. Boys (64%) were significantly more likely than girls (43%) to be aware of this type of usage.

"Somewhat fewer young people (15%) were aware that it is possible to bet with on-game items on websites outside of the game or privately (e.g. with friends), and only 3% claimed to have ever done this. Boys were also significantly more likely than girls to be aware of this way of using ingame items (18% of boys compared to 11% of girls)."