FTC lootbox scrutiny begins this August
The FTC plans to arm itself with tons of info before it investigates lootboxes.
Published
2 minutes & 13 seconds read time
The FTC will start taking a closer look at lootboxes later this year, and publishers should take note.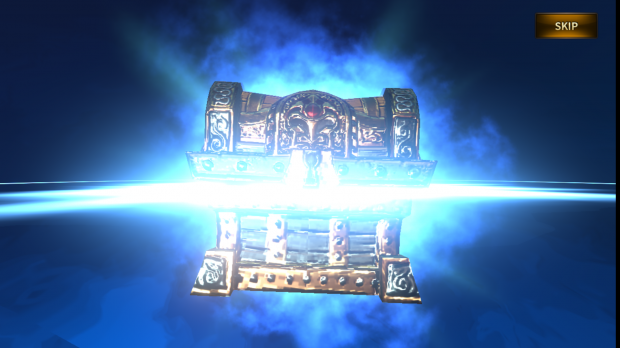 Lootboxes are a billion-dollar industry. Originally found in freemium mobile games, lootboxes spread to premium console and PC games as a means of making money without having to sell a new product. Following the golden years of explosively lucrative earnings, devs and publishers have shifted away from lootboxes in favor of direct cosmetic monetization, but some of the industry's biggest games still rely on them (FIFA and Overwatch, for example). The Federal Trade Comission has heard public outcry about exploitation and gambling, and last year it promised to investigate lootboxes which could lead to regulation on a rather free market.
Starting in August, the FTC plans to scrutinize lootboxes in a big workshop event that could have big ramifications for publishers like Activision-Blizzard and EA. The workshop, entitled Inside the Game: Unlocking the Consumer Issues Surrounding Loot Boxes, calls forth industry experts, analysts, stakeholders/investors, reps from big publishers, and consumers for a deep dive into the expensive world of randomized microtransactions.
And lootboxes containing only cosmetics won't be exempt, either.
"The staff of the Federal Trade Commission will examine consumer protection issues related to video game loot boxes at a public workshop on August 7, 2019, in Washington, DC," reads the announcement.
But this isn't the formal investigation. If anything this is the FTC gathering data and intel before it makes any kind of sweeping regulations. It's an open workshop that'll foster the discussions that could lead up to an investigation, but it's not going to bring massive reform right away.
This comes at an interesting time in the industry. Many countries like Belgium have banned lootboxes, and publishers are disclosing the drop rates for their biggest games in overseas regions. However, other countries like New Zealand have affirmed lootboxes aren't gambling, and the United Kingdom has come to similar conclusions.
Once the FTC comes to a conclusion we could see a harder grasp on the microtransaction market, which could radically shift the industry away from monetized live games and more towards sales-driven experiences.
Topics this workshop will cover include:

A look at the in-game transaction landscape, including the origins and evolution of loot boxes and their role in game play and the digital marketplace;

Research examining consumer behavior, including child and adolescent behavior, in the context of video games and digital transactions; and

A discussion of consumer awareness and education about in-game digital transactions, including the mechanics, marketing, and financial commitments associated with loot boxes.
Related Tags