Cats movie trailer: the worst looking movie EVER?!
Look what I found in the kitty litter... oh, it's the trailer to the new Cats movie.

Published Thu, Jul 18 2019 9:15 PM CDT
|
Updated Tue, Nov 3 2020 11:48 AM CST
So... Hollywood did a thing. The Broadway musical is now a new CGI-heavy movie with the first trailer to Cats released wiht some top-shelf names in the mix including Taylor Swift, James Corden, Ian McKellen, and Judi Dench. Just... check out the trailer:
It looks so beyond horrible it's not funny, mainly from the "cats" looking like weird cat-like humans because it is not fur, the actors aren't wearing suits. The eats, whiskers, fur, and tail are all added digitally. The cats are not proportioned to real cats or small humans, where in some scenes of the trailer the cat is unnaturally small on the bed, and even more so on a plate.
The CGI looks horrendous and makes the botch job the VFX team did on Superman's lip in Justice League look amazing, and that's saying something. Hell, it makes the movie version of Sonic the Hedgehog look incredible, something the team quickly understood from the reaction of the internet, and are now fixing.
But don't worry, the actors went to "cat school" according to Taylor Swift.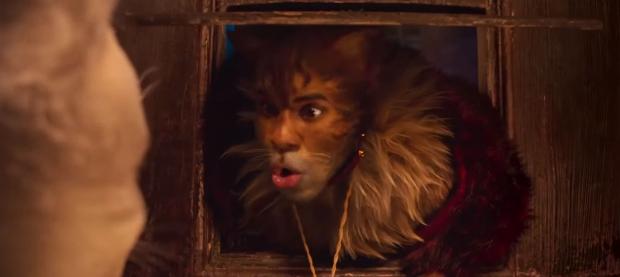 Related Tags