Today Nintendo's Japanese site revealed a new Switch model that improves battery life by almost 40% over the current version, but the specs are the same.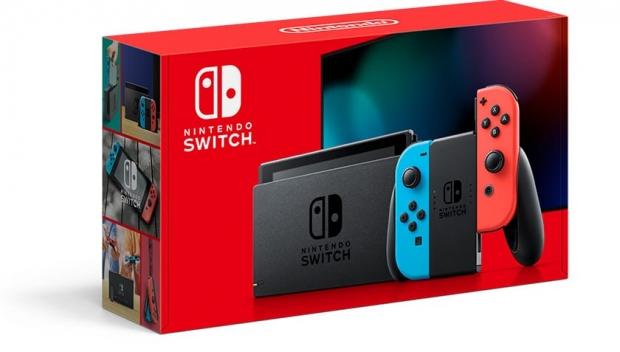 On the heels of announcing a new $199 handheld-only Switch Lite, the regular Switch is getting a mid-cycle refresh that likely uses the same chip. But don't expect the fabled Switch Pro with beefier performance. This new model is not an iterative upgrade like the PS4 Pro with extra horsepower. It's basically like a PS4 Slim with small tweaks to improve thermals and quality of life. Nintendo only really upgraded the internal battery to make the console last up to 9 hours in Handheld Mode (which is pretty impressive). According to past Wall Street Journal reports, Nintendo also might've tacked on an OLED screen for good measure.
Nintendo is vague with exact technical details (they always are), but we expect the new Switch HAC-001(-01) model uses a shrunken 16nm Tegra X1 chip for boosted efficiency across the board. This means the new model should not only be more power efficient, but could be quieter and cooler when docked to avoid the annoying console heat warping.
And more important for Nintendo, the new Tegra should close the old model's piracy flaws. A bit of code found in the original 20nm Tegra X1 can be exploited to allow homebrewing and hacking on the Switch, essentially transforming the device into a handheld arcade machine with fully-unlocked power.
The Switch refresh still features a 6.2-inch screen with 1280 x 720 resolution, still comes with a dock and two JoyCons, and retains the $299 retail price tag. Only small adjustments were made under the hood, and if it does feature a new 16nm Tegra X1, it's exactly the same chip only smaller.
Switch HAC-001(-01) goes on sale mid-August for $299 and Nintendo hasn't made any big fanfare about the product. They likely don't want to alienate existing Switch owners.