Nintendo thwarts Switch hackers with firmware update
Nintendo managed to shore up a hardware fault with a firmware update.

Published Thu, Nov 22 2018 5:51 PM CST
|
Updated Tue, Nov 3 2020 11:50 AM CST
The Nintendo Switch's latest 6.2.0 firmware may have closed off homebrewing, emulation, and piracy on the handheld-console hybrid.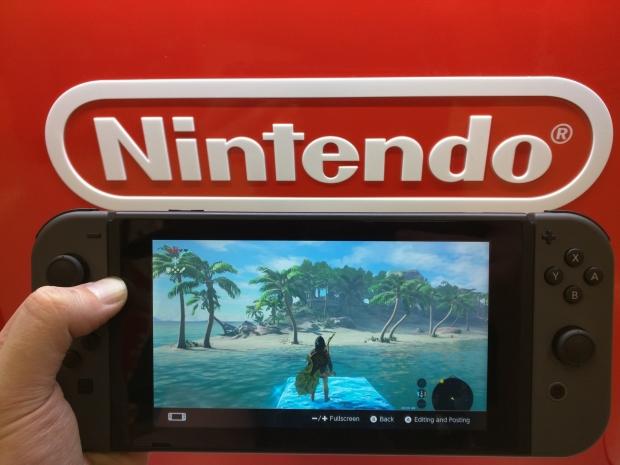 For quite some time Switch hackers and modders have been one step ahead in the cat-and-mouse game they play with Nintendo. Thanks to a recovery mode exploit, hackers have been able to boot up a customized OS to run illegally downloaded games, play homebrew games made by amateur devs, emulate old-school retro games, and even enable external hard drive support for the Switch. As Motherboard reports, the world of Switch hacking is quite expansive and tumultuous.
But Nintendo has now delivered a striking blow to the hacking scene...or at the very least created a large speed bump. The Switch's latest 6.2.0 firmware patch secures the console's boot-up functionality and apparently fixes the Tegra X1 exploit. Furthermore, all Switch owners are now required to immediately download and install the update in order to connect to the eShop. Hackers typically pirate games directly from the eShop by tricking the servers in specific ways, and while this may not do anything about the existing offline-only games already installed on pre-6.2.0 devices, it temporarily prevents hackers from getting any new ones.
ResetERA user Vena keeps a close eye on the Switch homebrew scene, and here's what they had to say about 6.2.0:
"To any one playing along, the changes in 6.2 are genuinely fascinating in how Nintendo rebuilt their boot process to build a completely new, secure boot:

"Nintendo has figured out how to defeat a hardware flaw with a software update.

"The Big N did a real good job here, real damn good. We'll see if it can remain undefeated for a while but so long as TSEC remains secure, the only way to hack 6.2+ Switches will be through userland even with the older hardware-shot model. Meaning that we've entered a possible line in the sand for the Switch hacking scene that ends at 6.1.0."
Hackers and modders are nothing if not diligent and resilient, so I expect to see some sort of creative workaround surface. But for now the Switch hacking scene's forward roll has been put on pause.
Related Tags