The biggest reason the Epic Games Store is an appealing platform for devs? Money, of course.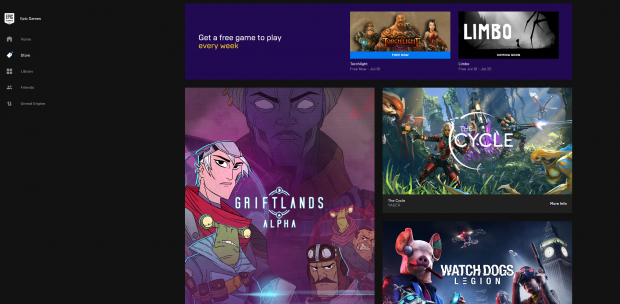 Epic Games has two major ways it lures developers onto its PC store: upfront cash from signing six- or twelve-month timed-exclusivity deals, and the promise of keeping 88% of revenue from all games sold. Both mechanisms are extremely powerful and attractive for everyone from smaller-scale indie devs like Saber Interactive to mega-million publishers like Ubisoft, Deep Silver, and 2K Games. Exclusivity is the only real advantage the Epic Store currently has over Steam, especially since Epic really doesn't make very many games any more besides Fortnite updates. Epic won't stop until it forces Steam to adopt a new revenue split--and it's forcing change with its Fortnite billions.
But how much does Epic pay out for these deals? It paid $2 million for Phoenix Point's one-year exclusivity. Now Sniper Elite developer Rebellion says Epic is paying quite a bit of cash to snag games for its store. "Generally I think I would prefer not to do exclusives but I understand Epic's position with it. Quite frankly they are paying through the nose to build their store. All credit to them, it's fantastic, and we'll take some of their money, thank you very much," Rebellion co-founder Jason Kingsley said at a recent Develop event in Brighton, UK.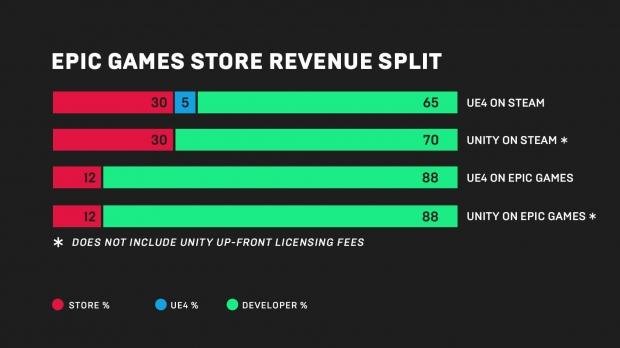 Read Also: Epic's PC exclusivity buy-ups aim to disrupt 70-30 split
Of course we probably won't know the exact details of each individual contract or deal. In the case of Phoenix Point, Snapshot Games' deal saw Epic promising a minimum guarantee.
"Obviously I can't go into details about the deal - but it's for a minimum guarantee - which means Epic will guarantee that we will sell X number of copies. Even if we don't hit that number, they still pay us," Snapshot's community manager said in a Discord chat.
Epic certainly has tremendous bankroll to throw around for these kinds of deals. It made $3 billion in profit in 2018 thanks to Fortnite's monumental success, and despite all its assurances to change PC gaming for the better, the Epic is still a profit-focused company and these exclusives are proven sales-sparkers.