Epic's PC exclusivity buy-ups aim to disrupt 70-30 split
Epic boss Tim Sweeney is using timed exclusivity to radically change PC gaming's revenue split.
Published
3 minutes & 46 seconds read time
Epic boss Tim Sweeney explains why his company's new fledgling PC storefront keeps buying up exclusivity rights, and acknowledges its shortcomings.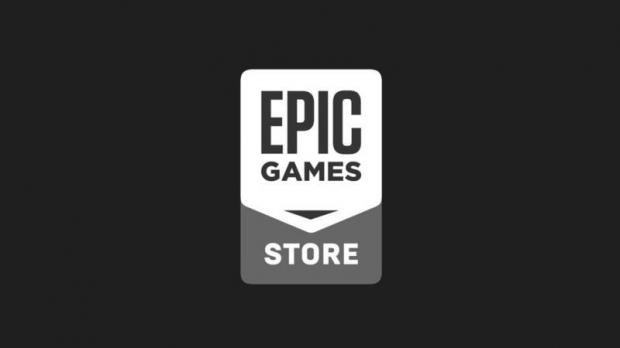 Right now there's only one reason to use the Epic Games Store: it's the only place to buy and play certain games on PC. This is a huge advantage that Epic isn't about to give up any time soon. Epic is using its Fortnite billions to win over indie developers and even big-name players like Ubisoft, Deep Silver, and Take-Two. But for Epic, this strategy isn't necessarily about making money, or at least directly: it's about making a more sustainable industry for devs.
"We believe exclusives are the only strategy that will change the 70/30 status quo at a large enough scale to permanently affect the whole game industry," Epic Games CEO Tim Sweeney said on Twitter.
Sweeney also shares a rare moment of self-awareness that most titanic companies don't realize--at least not publicly. The billionaire knows the Epic Store is a ramshackle mess with limited features. It's not nearly as robust as Steam (although Epic promises new features like a basic shopping cart and wishlist are coming, they've yet to show up months after the store's launch) but that's not the main goal. The Epic Store is being used as a wrecking ball to take down the current revenue wall locking some developers out of real money.
Steam's revenue split, which gives devs and publishers 70% of all sales revenues and keeps 30% for themselves, is archaic and outdated, Sweeney says.
So the gameplan is to force change by poaching games from Steam and pulling customers over to the Epic Store. It's a forcible tactic that wages war on Steam in a unique way, and it's working. It's controversial, sure, but it's making publishers and developers money and keeping them hungry for more cash from a model that's just not available on Steam.
Steam might have the majority of players, but Epic pays more per sale and even pays upfront for timed exclusivity. And of course Epic makes more money in the long run which was always the goal, but its 12% of shared revenue is a lot less than Steam's 30%. Sweeney previously said it'd stop this tactic if Steam would make a universal blanket policy of 88-12 revenue split.
Read Also: The PC game store wars begin
So developers are now trading off the promise of more potential sales in the long run and more exposure to 90 million monthly active users on Steam in favor of more money upfront and more cash per sale on the Epic Games Store.
Below is a line-by-line copy of Sweeney's words from Twitter that outline why the Epic Store is buying up exclusivity.
"For example, after years of great work by independent stores (excluding big publishers like EA-Activision-Ubi), none seem to have reached 5% of Steam's scale. Nearly all have more features than Epic; and the ability to discount games is limited by various external pressures.
"This leads to the strategy of exclusives which, though unpopular with dedicated Steam gamers, do work, as established by the major publisher storefronts and by the key Epic Games store releases compared to their former Steam revenue projections and their actual console sales.
"In judging whether a disruptive move like this is reasonable in gaming, I suggest considering two questions: Is the solution proportionate to the problem it addresses, and are gamers likely benefit from the end goal if it's ultimately achieved?
"The 30% store tax usually exceeds the entire profits of the developer who built the game that's sold. This is a disastrous situation for developers and publishers alike, so I believe the strategy of exclusives is proportionate to the problem.
"Will the resulting 18% increase in developer and publisher revenue benefit gamers? Such gains are generally split among (1) reinvestment, (2) profit, and (3) price reduction. The more games are competing with each other, the more likely the proceeds are to go to (1) and (3).
"So I believe this approach passes the test of ultimately benefiting gamers after game storefronts have rebalanced and developers have reinvested more of their fruits of their labor into creation rather than taxation.
"Of course, there are LOTS of challenges along the way, and Epic is fully committed to solving all problems that arise for gamers are for our partners as the Epic Games store grows."
Related Tags