President Trump is not a fan of Bitcoin or other cryptos
POTUS says Bitcoin and other cryptocurrencies 'are not money' and 'based on thin air'

Published Thu, Jul 11 2019 9:43 PM CDT
|
Updated Tue, Nov 3 2020 11:48 AM CST
President Trump has come out and talked about Bitcoin and other cryptocurrencies, with POTUS saying that he is "not a fan of Bitcoin and other Cryptocurrencies, which are not money, and whose value is highly volatile and based on thin air". His full tweet:
Interesting to see POTUS slamming Bitcoin yet the price of it didn't go down with many traders on Twitter thinking its bullish, and that directly after Trump's tweet the price of Bitcoin rallied and is still going higher -- at the time of writing. Right now, the price of one BTC is $11,400 or so, up from its lows of sub $4,000 just 6 months ago.
Trump talked about the price of Facebook's upcoming Libra virtual currency, with the President saying Libra "will have little standing or dependability" adding that Facebook should work with a banking charter and get regulated like traditional financial institutions. There are major concerns by House Democrats, and now President Trump, that officially asked Facebook to hold its Libra layout plans as it should be investigated for its possible risks to the entire global financial system.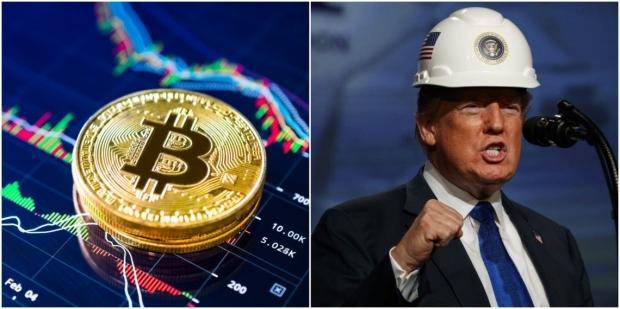 Related Tags