Age of Empires 2: Definitive Edition won't get more new civs
After the initial launch of Age of Empires II: Definitive Edition there will be no new civilizations added.

Published Fri, Jul 5 2019 1:00 AM CDT
|
Updated Tue, Nov 3 2020 11:48 AM CST
Everyday we are moving closer to the launch of Age of Empires II: Definitive Edition, and many real-time-strategy game fans are preparing to sink their teeth into the games new civilizations, but how many will there be?
In a recent interview with PCGamesN, Age of Empires Creative Director Adam Isgreen discussed the coming new civilizations in The Last Khans expansion and the possibility of more being in the pipeline for post-launch. According to Isgreen, the choice of taping into the Mongol Empire was because the developers were wondering "what's left?"
Isgreen's full comment: "We were trying to find a period in history which still fit the general time scope that Age II occupies. We've covered so much of the world now in terms of that period that, after a lot of discussions, we finally fell on to telling the stories of the fallout of the Mongol empire, which is what The Last Khans is all about".
Isgreen continued to explain that after the initial launch of the game that no more new civilizations will be added due to the developers and pro-players believing the game has reached a saturation point of too many civilizations to handle. "At this point, I think we're done adding civilizations to Age II".
Full comment: "Even our pro players are kind of saying 'we're done, we have enough civs at this point to last us forever.' It's a lot to hold in your head, and I think that they would love to get comfortable with the game rather than trying to push into even more civs. There comes a saturation point, and I think we're there."
While this might sound like AOE2: DE won't be getting developer support post-launch, the actuality is quite the contrary. Instead of new civilizations being added to the mix, Isgreen says that the developers will be concentrating on adding new "campaigns, new game modes - all those kinds of things we'll explore."
Age of Empires II: Definitive Edition is expected to be released sometime this fall.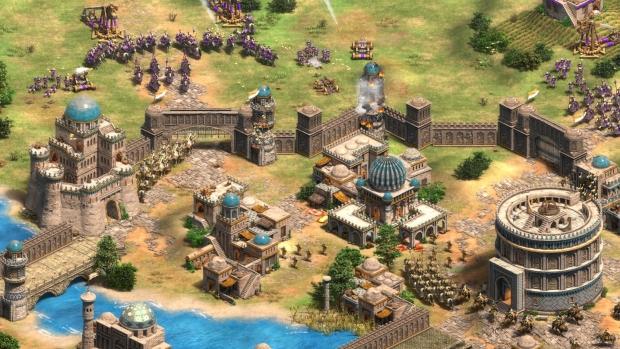 Related Tags