Halo Reach PC beta is very limited, not public
The Halo Reach PC beta was actually quite small and exclusive, not an open test.

Published Sat, Jun 29 2019 9:30 PM CDT
|
Updated Tue, Nov 3 2020 11:48 AM CST
If you were hoping to play Halo Reach's campaign beta on PC...we've got some bad news. You probably didn't get in.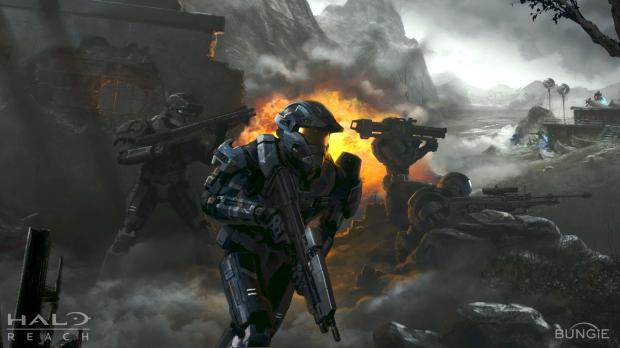 A bit ago we got some details wrong about the Halo Reach PC campaign beta test. 343 Industries said they'd have a "small public flight" were players could try a Reach mission. We thought this meant the mission itself would be small, not the pool of people let in, and reported that every Halo Insider could get access. We also thought there were two tests being held: a closed-off multiplayer one, and a public and open campaign test.
We were wrong: the multiplayer beta isn't happening yet, and the campaign beta is closed off to nearly everyone who applied. The first Halo: The Master Chief Collection's "flight" test on PC let in less than 1,000 people.
"This flight will include less than 1,000 people though final actual numbers will be a bit variable. Participants were chosen from eligible Halo Insiders (meaning they opted into PC flighting and included DXDIAG info, steam ID, etc..) primarily based on PC hardware configurations to ensure we have good variety," 343i's ske7ch wrote on a Halo update.
The mission chosen for the campaign test was The Tip of the Spear, literally the fifth mission of the game, likely chosen because it's one of the biggest and open-ended chapters with vehicular combat and lots of chaos. 343i warns that some content is missing and gamers should expect glitches--but most people won't experience it because of the insanely small pool of people who actually got in.
"The first MCC PC flight is an updated version of the build we brought to E3 earlier this month which includes the Halo: Reach campaign mission "Tip of the Spear." And that's it! Keep in mind that this is still work-in-progress content and is missing numerous features and is sure to have some rough edges. We have several known issues for this flight in particular including some intermittent audio issues and one or two instances where the build may even crash."
At this point I really, really don't think Halo Reach will be out on PC by the end of 2019.
Related Tags