Renowned fantasy writer George R.R. Martin, the man behind the Red Wedding, Ramsay Bolton, and a myriad of other grim and twisted events in literary history, is writing the grand sweeping lore for FromSoftware's big new RPG.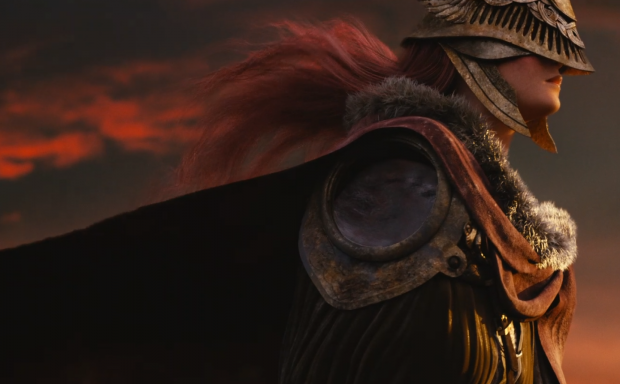 FromSoftware's ambitious new darkly enchanting RPG, Elden Ring, has some serious power behind it. Hidetaka Miyazaki and George R.R. Martin represent the dream team of macabre fantasy weirdness, combining their bizarre powers to craft a new open-world Souls-like with an all-original story arc. But Martin didn't actually craft Elden Ring's story, just the mythology behind the magic-infused world.
In a recent interview with IGN, Miyazaki confirms George R.R. Martin was responsible for Elden Ring's deep arcane lore and crafting the ruined world's history.
"Storytelling in video games--at least the way we do it at FromSoftware--comes with a lot of restrictions for the writer. I didn't think it was a good idea to have Martin write within those restrictions. By having him write about a time the player isn't directly involved in, he is free to unleash his creativity in the way he likes," Miyazaki said in the interview.
"It really is like a guide for the world's lore, and therefore feels quite different from his novels. As someone that loves to learn about a world's setting, it was very exciting to read."
In some ways, Elden Ring will be quite different than other FromSoftware games. It'll be an open-world experience with strong emphasis on magic and RPG elements, complete with horseback travel.
But it's still a direct evolution of Dark Souls, and will have action-based combat lifted from the landmark trilogy. With this open-ended world, gamers won't be locked to a linear experience.
"Furthermore, as FromSoftware we didn't want to create a more linear and story-driven experience for Elden Ring. Both issues could be solved by having Martin write about the world's history instead," FromSoftware director Hidetaka Miyazaki said.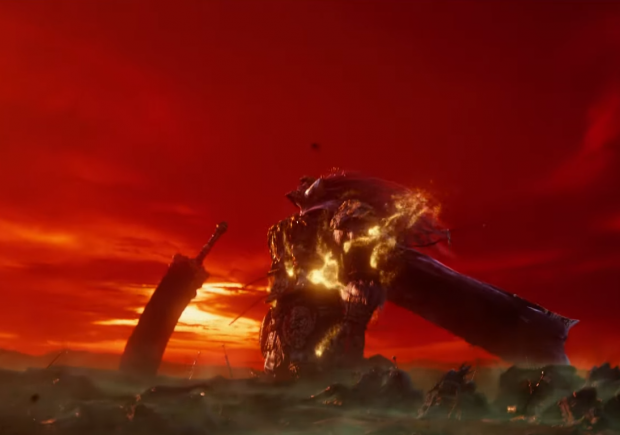 The teaser trailer exemplified Martin's otherworldly mythos, speaking of a realm empowered by a great ring that's been shattered by some force, laying waste to a faraway fantasy land and unleashing towering monstrosities.
There's of course FromSoftware's signature weirdness that culminates in a freakish multi-armed king who makes a crown out of his own arms--and a dismembered arm from some poor soul--, an ancient warrior with marble-cracked skin who attaches a stonemetal arm to her body, a god-like smith who's forging something and cracks his own skin with every hammer-strike, an armored knight who smashes a beastly boss, and some great hulking monster who's soul seems to lift right out of his metal carapace.
I'm absolutely captivated by everything I've seen so far. Elden Ring combines two of my favorite things ever, George R.R. Martin's writing and Dark Souls, and I'm pretty sure FromSoftware is going to blow us away.
Elden Ring is currently in development for PS4, Xbox One and PC. No release date was given for the game. Check below for more info:
"ELDEN RING" is a new Action RPG co-developed by FromSoftware and Bandai Namco Entertainment. Set in a vast, fully fledged fantasy world, players will be able to explore, overcome danger looming at every turn, and enjoy a wide variety of RPG experiences. The world's fiction has been created in collaboration between FromSoftware director Hidetaka Miyazaki and fantasy author George R. R. Martin, who has written masterpieces such as "A Song of Ice and Fire", ranked number one best-selling fantasy novel by The New York Times. Players all over the world will be able to enjoy this brand new experience that draws on the high development potential of FromSoftware and the overseas marketing prowess of Bandai Namco Entertainment.