E3 2019 - FromSoftware's bizarre new game Elden Ring is both a new beginning and a return to classic form.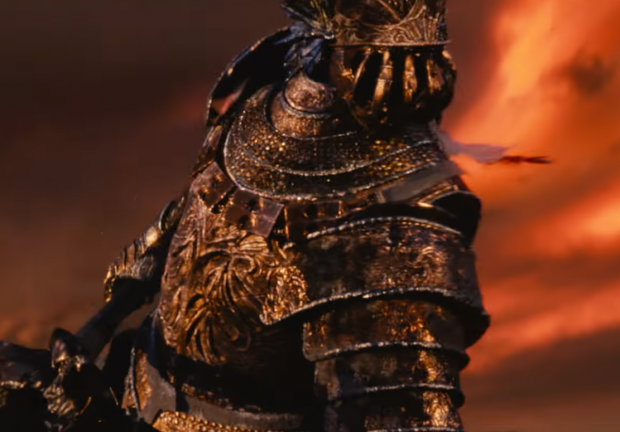 The rumors were true: George R.R. Martin is working alongside Dark Souls dev FromSoftware on an ambitious new fantasy game. The project is called Elden Ring, and it's hypnotically weird and grim Tolkien-esque visuals are something only Hidetaka Miyazaki could think up. Instead of making another Dark Souls clone set in an original universe, Elden Ring is switching things up in a few ways, including full open world full of mystery, mayhem, and strangeness.
In a recent interview with Xbox Wire, Miyazaki revealed tons of new details on Elden Ring. It's a huge sprawling open-world action game with heavy emphasis on RPG elements. Elden Ring is the biggest project FromSoftware has ever made, and will feature third-person action-driven combat similar to Dark Souls, complete with hulking bosses and monstrosities to slay.
Elden Ring, which began development shortly after Dark Souls 3's final DLC shipped, will lean more towards classic RPG tropes with lots of weapons, magic, armor and different strategic opportunities to slay enemies.
Here's a few choice tidbits taken from the interview:
Gameplay:
"Earlier I had said that this title focuses more heavily on RPG elements. This title will include a wide variety of weapons, magic, and ways to engage enemies, that make it possible to provide users with a style of gameplay and strategy that suits them.
"Even when compared to the Dark Souls series, I believe this title will provide even more variety in the ways for players to overcome challenges and tweak their tactics when facing enemies."
Combat:
"Unlike Sekiro, which has a heavy focus on action, Elden Ring puts more focus on RPG elements. Of course, we are not shying away from the fun of responsive melee-based combat, and these elements will be present as well."
Development:
"Development for Elden Ring started just after development for the Dark Souls 3 DLC had ended. At the time, Elden Ring was being planned as a more classic fantasy title compared to others that were either being considered or already in the early stages of development.
"We wanted to create a new dark fantasy action RPG full of things that we weren't able to do in the Dark Souls series."
Open world focus:
"Due to this, the scale of the world and its narrative, as well as the depth and freedom of exploration have increased dramatically. It is without a doubt our biggest title yet in terms of sheer volume.
"There are many definitions to the term "open world," and I might not be phrasing it correctly, but we have simply tried our own approach to a game with a large, open field to play in.
"It is a world full of danger and threats, as well as many areas ripe for exploration. Among those areas, you will also find intricately designed, multi-layered castles and such."
No release date has been announced for Elden Ring, but it'll release on PS4, Xbox One and PC. Miyazaki makes it clear the game is still deep in development. We might see a launch sometime in 2020 alongside current- and next-gen consoles.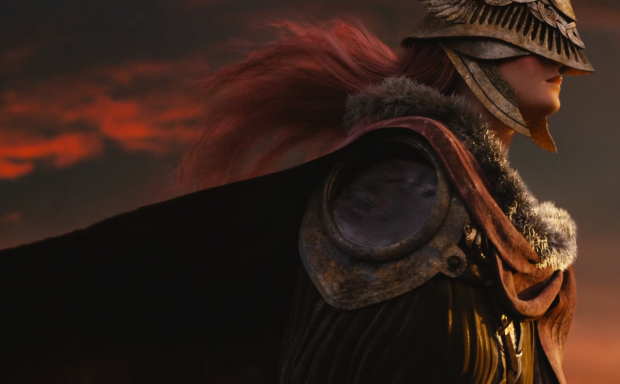 For even more info on Elden Ring check below for a press release:
Leading interactive entertainment media developer and publisher BANDAI NAMCO Entertainment America Inc. today announced ELDEN RING™, an expansive fantasy Action-RPG game developed by FromSoftware, Inc. under the direction of Hidetaka Miyazaki for the Xbox One, PlayStation®4 computer entertainment system, and PC.

Unparalleled adventure awaits in ELDEN RING, the next epic fantasy title created by FromSoftware, Inc. and BANDAI NAMCO Entertainment Inc. ELDEN RING is FromSoftware's largest game to-date and is set in a sprawling realm steeped in a rich and bloody history crafted by Hidetaka Miyazaki - creator of the influential and critically acclaimed DARK SOULS video game series; and George R.R. Martin - author of The New York Times best-selling fantasy series, A Song of Ice and Fire.

"Collaborating with George R.R. Martin to create the ELDEN RING mythos has been a genuinely delightful experience and a source of wonderful inspiration. The team is working hard to ensure that the world of ELDEN RING will be a fascinating place for players to explore, filled with peril and wonder from its furthest reaches to its lowest depths. This is a FromSoftware title through and through, rich in fantasy and RPG action. We sincerely hope you look forward to it." Said Hidetaka Miyazaki, President of FromSoftware, Inc. and Game Director for ELDEN RING.

"Building the world of ELDEN RING with Miyazaki-san and his team was a treat! The graphics, mythos, and action-RPG gameplay will deliver an unforgettable experience. I can't wait for people to see what ELDEN RING has in store for them." Said George R.R. Martin.

"ELDEN RING brings together two incredible masters of their respective crafts," said Chris Gilbert Senior Vice President of Sales and Marketing for BANDAI NAMCO Entertainment America Inc. "FromSoftware's talented development team, alongside Hidetaka Miyazaki and George R.R. Martin's gift of world building and story crafting come together into a truly unique gaming experience."