E3 2019 - Game director Hidetaka Miyazaki confirms FromSoft's new Elden Ring game is heavily based on Dark Souls.
Elden Ring is a game FromSoftware has always wanted to make. It's been in development for years now--ever since the team wrapped up Dark Souls III's last Ringed City DLC--and represents a true return to high fantasy thanks in no small part to George R.R. Martin, who helped write and shape the game world. The new project is the biggest title FromSoftware has ever made. With a project set in a huge open-world environment, it's only natural Elden Ring will share similarities to FromSoft's previous games. Dark Souls is dead but Elden Ring will thrive in its forebear's ghastly shadow.
Hidetaka Miyazaki confirms Elden Ring will borrow heavily from Dark Souls, which was practically always a given. FromSoft has honed their third-person action combat to a fine point over decades of development and Elden Ring will embrace this skill-based battle system.
"Elden Ring is a third-person action RPG with a fantasy setting. Gameplay-wise, it's heavily based on Dark Souls. However, that doesn't mean that it plays out in the same way. With a more open and vast environment, the way combat plays out becomes fundamentally different," Miyazaki told IGN in a recent interview.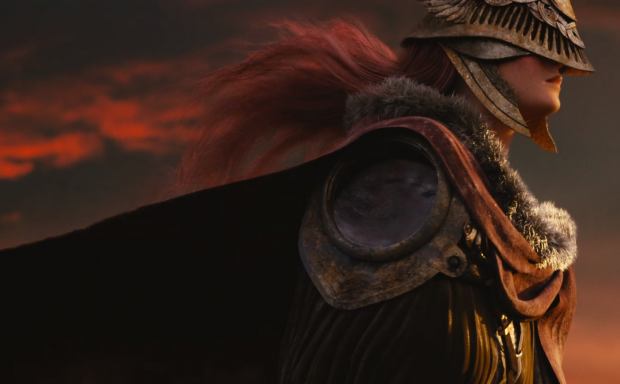 Elden Ring is a Differentiator in its own right and will set itself apart from FromSoft's previous games in various ways.
Not only is the game more focused on high fantasy, but it's open-world with tons of vistas, towns, and areas to explore. None of these areas will have actual towns full of NPCs, however; the world is mostly populated with monsters, horrors, and mayhem. Players can explore Elden Ring's world via horseback travel, Miyazaki says.
Another big difference is Elden Ring's strong emphasis on RPG mechanics. We'll see lots more magical attacks as spells and sorcery play directly into the game and its rich lore.
It almost feels like FromSoftware is trying to make their own Tolkien epic while putting their unique twisted spin on things.
"Earlier I had said that this title focuses more heavily on RPG elements. This title will include a wide variety of weapons, magic, and ways to engage enemies, that make it possible to provide users with a style of gameplay and strategy that suits them," Miyazaki said in a recent interview with the Xbox Wire.
"Even when compared to the Dark Souls series, I believe this title will provide even more variety in the ways for players to overcome challenges and tweak their tactics when facing enemies."
Elden Ring is slated to release on PS4, Xbox One and PC, but no release date was given. The team was careful to say the project is still very much in development, and could launch sometime in 2020 on the next-generation of consoles.