Bungie: Destiny 2 expansions won't carry over via cross-save
Destiny 2's expansions will have to be purchased separately across each platform, Bungie confirms.

Published Tue, Jun 11 2019 3:25 PM CDT
|
Updated Tue, Nov 3 2020 11:48 AM CST
E3 2019 - Our suspicions were right: Destiny 2's new cross-save feature won't let players migrate their expansions across multiple platforms.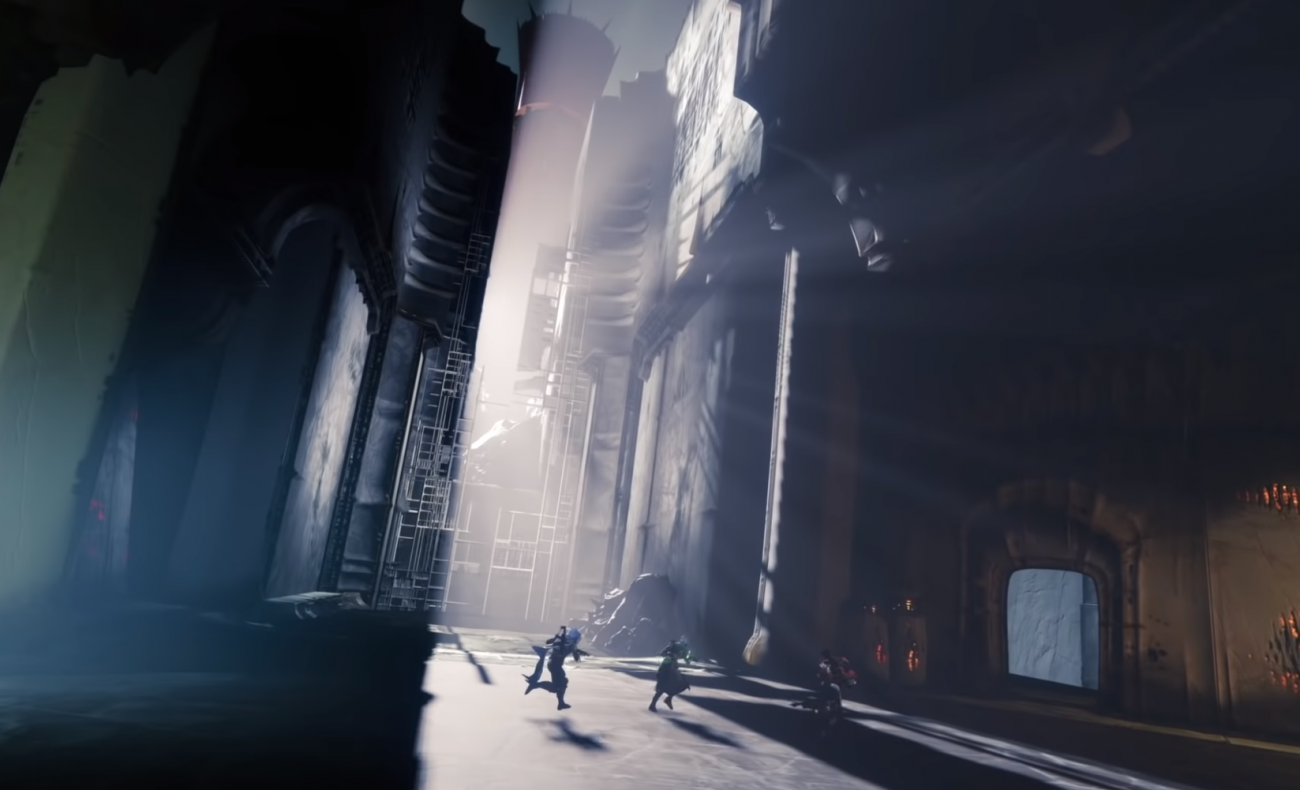 A bit ago we reported that Destiny 2's DLC won't carry over with the game's new cross-save functionality. Gamers would have to buy expansions like Destiny 2's DLC won't carry over with the game's new cross-save functionality. Gamers would have to buy expansions like Shadowkeep separately on each platform, we posited, and Bungie recently confirmed this in a recent E3 Coliseum interview.
All your Guardians, guns, progress, and data can be transferred across PS4, Xbox One, PC and Stadia, but your DLC ownership entitlements are locked to whatever platform you purchased them on. So if you buy Shadowkeep on PS4, it stays on PS4. You can't play Shadowkeep on PC unless you buy it from Steam.
Here's Bungie's Mark Noseworthy with more clarification:
"We're still working on precise details there because it gets really complicated. So with cross-save, you're going to pick a set of guardians on one platform that you're going to promote--these are the ones I put the most time into, the ones I care about, and it has a little star above it, and that's the one you can play on all platforms.
"Because of New Light coming out on PlayStation and PC and Xbox, that means you can go to any of those three platforms and try out cross-save for free. You can jump into PVP and play Crucible, run around all the worlds and destinations, you've got all your guns and all your characters from the beginning.
"If you want to play the story of Shadowkeep on that new platform, you have to buy Shadowkeep there. The core license, the core expansion, is on that platform. You have to buy it on whichever platform you want to play it on. There's more details and use cases and stuff and we're still trying to work this out."
There's a few ways Bungie could get around this fragmentation.
Read Also: Bungie's ambitious vision brightens Destiny's future
Since Destiny 2's core game is going free-to-play soon, the only real game release cash they'll see is from core expansions that'll be sold across many months. Shadowkeep is the beginning of Bungie's new solo journey through the cosmos, but some things like its business model haven't changed all that much. This model ensures fragmentation, which has been synonymous with Destiny since day one.
To alleviate this, Bungie could offer a kind of Starhopper Pass, if you will, that lets players buy a one-off pass that grants ownership to all DLC across all platforms. This could be costly and many people probably won't buy into it.
Another more grounded option is to offer a buddy pass system. Shadowkeep buyers could get buddy passes to share with their friends, which let them sample the expansion's content for a brief period--let's say maybe a day or two--and play new missions, PVP content, and Strikes. This way people can try out the content and buy it if they want to keep playing.
Destiny 2's New Light free-to-play option is specifically designed to do this very thing. Anyone can download and play Destiny 2's Year One content for free, but to keep furthering the story and join their friends in the big new Shadowkeep expansion, they'll have to pay. And potentially pay and pay and pay.
It'll be interesting to see what Bungie has in the cards, but for now things are looking decidedly the same insofar as expansion sales.
Destiny 2's big new Shadowkeep expansion drops on September 17, 2019 for $35. Check below for more info:
Features:

New Missions & Quests

New Destination & Dungeon

New Armor and Gear to Earn

An All New Raid

Season Pass for Season of the Undying*

And more

A NEW CHAPTER.

As the heroes of the last safe city turned their attention to frontiers beyond the protection of the Vanguard, new Nightmares have emerged from the shadows of our long-forgotten Moon.

Called forth by the haunting visions from her tormented past, Eris Morn has returned and unleashed something that once slumbered beneath the lunar surface - a long dormant power even she cannot control.

Return to the Moon. Journey deep into a mysterious enemy citadel. Help Eris slay these nightmares before they reach out beyond the Moon to cast humanity back into an age of darkness.
Related Tags