Destiny 2 is going free-to-play, coming to Steam
Bungie is bringing Destiny 2 to Steam in a new free-to-play model.

Published Thu, Jun 6 2019 2:59 PM CDT
|
Updated Tue, Nov 3 2020 11:48 AM CST
Out from Activision's thrall, Bungie is making Destiny 2 free-to-play, opening up cross-saves, and bringing it to Steam.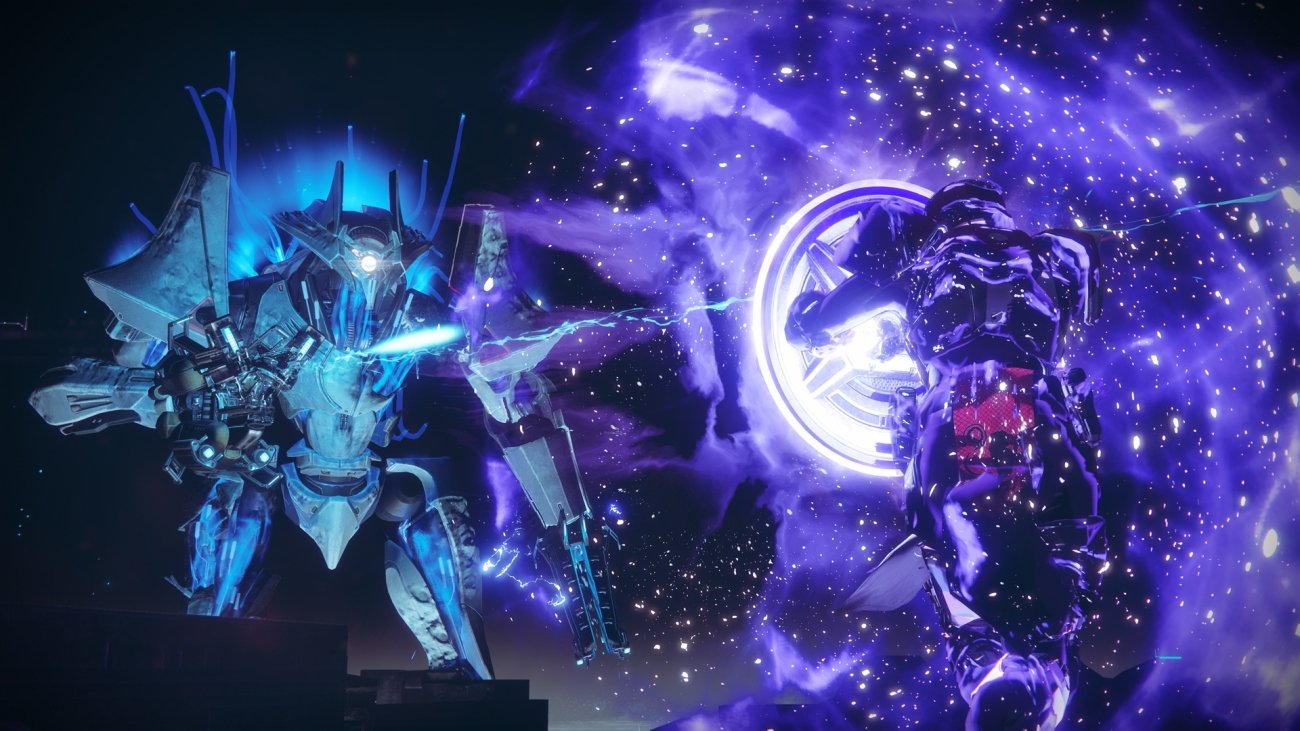 Bungie is making massive changes to the Destiny franchise and fully embracing the new cross-platform era of accessibility that's sweeping the industry. Today Bungie announced Destiny 2 will go free-to-play once the new Shadowkeep expansion drops on September 17.
The free version is called Destiny 2: New Light, and includes all year one content from smaller expansions like Curse of Osiris and Warmind; every year one strike, mission, PVP mode, raid, and weapons and armor will be available for everyone. Year two content will still be locked behind the current season pass structure. Paid expansions are back, and Shadowkeep will be sold as premium DLC, but no previous content or expansions are required to play it.
The shooter is coming to Steam, too. Now that Bungie is independent the devs are eager to tap into Steam's 90 million userbase for maximum accessibility, exposure, and revenues.
Current Battle.net saves, ownership, and account data will migrate over to Steam.
"With all of these changes afoot, we find ourselves in need of a new home for the Destiny PC community. On September 17, Destiny 2 will become available on Steam. Current PC players will be able to bring all of their progress and purchases with them. Their Guardians, their vaults, and all of their progress will make the move with just a few quick steps. We'll have more announcements on this topic later this summer, and we are committed to ensuring this change is a as simple and seamless as possible."
Perhaps the biggest news is how Destiny 2 will soon support cross-saves on all platforms--including PS4 and even Steam. Gamers can readily switch between platforms and pick up right where they left off without having to start a new character. This is a huge time-saving option and completely breaks down the closed-off console ecosystem of yesterday.
Shadowkeep drops September 17, 2019 on all platforms for $35, which is pretty steep compared to other expansions.
Check below for more info on Destiny 2's new free-to-play option:
PLAY FOR FREE - 09.17.19

Dive right into the world of Destiny to experience responsive first-person shooter combat, to explore rich worlds with sweeping vistas and stunning visuals, and to earn an arsenal of powerful weapons and armor. Bring your personalized Guardian into a large variety of activities and modes - from cooperative quests, competitive modes, challenging endgame activities, and more.

Destiny 2: New Light launches September 17, 2019 and is free to play on every supported platform.

BUILD YOUR LEGEND.

Create and personalize your Guardian. Devastate your enemies by unleashing incredible super abilities. Grow more powerful by hunting and collecting a handcrafted arsenal of Legendary and Exotic weapons, armor, and gear to customize your playstyle.

Dive into the rich world of Destiny and quickly join your fellow Guardians to complete adventures and earn powerful rewards.

Cooperate with friends or choose matchmaking to conquer a huge variety of social activities and events.

Compete against other players across a full suite of competitive PvP maps, modes, and activities, and test your skills in Gambit - an intense, tactical activity that blends cooperative and competitive play.
Related Tags