Keanu Reeves stars in Cyberpunk 2077
Keanu Reeves brings his gruff style to CD Projekt RED's massive new sci-fi opus.

Published Sun, Jun 9 2019 3:43 PM CDT
|
Updated Tue, Nov 3 2020 11:48 AM CST
E3 2019 - Keanu Reeves is in Cyberpunk 2077. No, really. This is not a drill.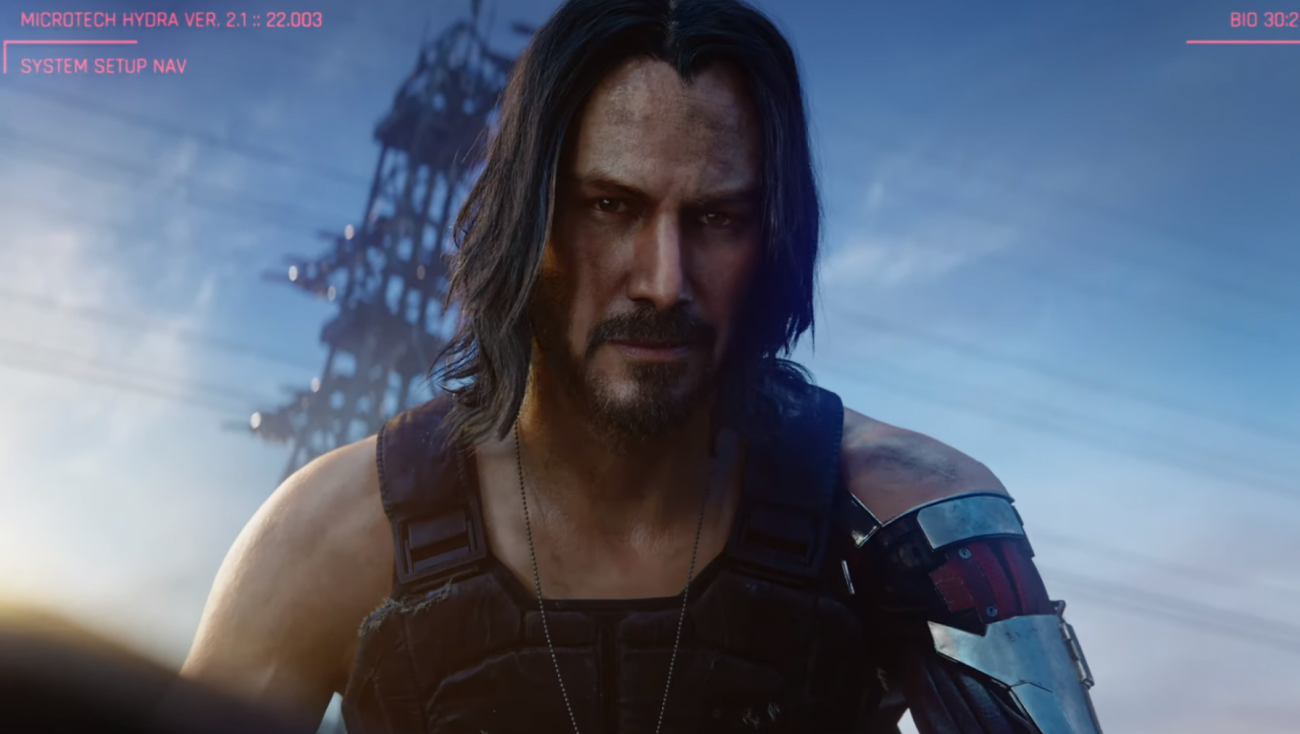 Today CD Projekt RED announced two massive tidbits about Cyberpunk 2077: the game will release in April 2020, and Keanu Reeves is starring in the neon-lit futuristic romp as a metal-armed badass. The new Cyberpunk 2077 trailer is filled with absolutely incredible visuals and sets a grim tone for V's story. Betrayed by a powerful crime boss, his partner is killed and V's left for dead.
Then sci-fi John Wick shows up to save us. "Wake the fuck up, samurai. We have a city to burn," Mr. Reeves says. If I had to guess, I'd say Reeves plays a ripper-doc who augments V with some fancy experimental tweaks for maximum carnage. And with any luck, Keanu will be a huge part of the game as our ally through thick and thin.
Cyberpunk 2077 launches on April 16, 2020 for PS4, Xbox One and PC.
Check below for more information about the game:
THE REAL YOU IS NOT ENOUGH

Cyberpunk 2077 is an open-world, action-adventure story set in Night City, a megalopolis obsessed with power, glamour and body modification. You play as V, a mercenary outlaw going after a one-of-a-kind implant that is the key to immortality. You can customize your character's cyberware, skillset and playstyle, and explore a vast city where the choices you make shape the story and the world around you.

PLAY AS A MERCENARY OUTLAW

Become a cyberpunk, an urban mercenary equipped with cybernetic enhancements and build your legend on the streets of Night City.

LIVE IN THE CITY OF THE FUTURE

Enter the massive open world of Night City, a place that sets new standards in terms of visuals, complexity and depth.

STEAL THE IMPLANT THAT GRANTS ETERNAL LIFE

Take the riskiest job of your life and go after a prototype implant that is the key to immortality.
Related Tags