Jurassic World inspired DLC to hit Jurassic World Evolution
A new Jurassic World: Fallen Kingdom inspired DLC will be heading over to Jurassic World Evolution.

Published Tue, Jun 4 2019 3:00 AM CDT
|
Updated Tue, Nov 3 2020 11:48 AM CST
The dino park simulator, Jurassic World Evolution will soon be getting a Jurassic World: Fallen Kingdom movie-inspired DLC titled 'Claire's Sanctuary'.
This new and upcoming DLC by developer Frontier Developments will be adding a whole new line of story Evolution. Players will be tasked with saving dinosaurs from Isla Nubar right before the volcano is due to erupt and destroy everything. Luckily, players won't have to deal with those weird and somewhat out of theme comical jokes that were made in the second half of the movie, when events were back in the mansion.
The DLC will also add "all-new structures, features and three new dinosaurs to Jurassic World Evolution - the Albertosaurus, Euoplocephalus and Ouranosaurus". On top of this players will have to paleobotany features, a new greenhouse building, new research to delve into and a new off-road truck ride tour that can be used for park visitors. Claire's Sanctuary will be available to download on June 18 and will cost just $15.
A free update is also scheduled to release around this time and will include the listed features below:
Terrain and Scenery Items - Place new rocks, trees and shrubs in your dinosaur habitats or change the terrain from grass to dirt on some islands!
Spinosaurid Care - Spinosaurids are receiving some care refinement with the addition of wetlands to represent their swamp and coastal environments, plus new fish feeders!
Gyrosphere Improvements - We've made some changes to allow gyrospheres to pass through enclosure fences by adding automatic gates, so now you can wow your guests with a park-wide tour of all of your exhibits!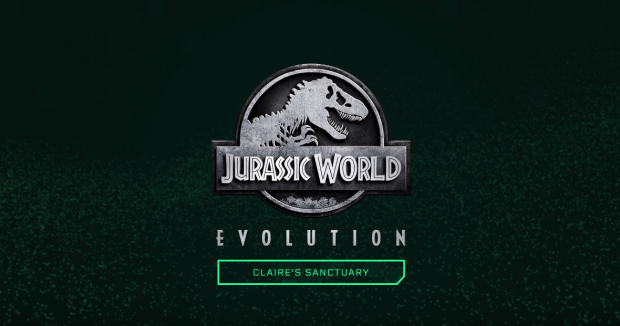 Related Tags