Microsoft is talking up its new Project xCloud game streaming service ahead of E3 2019, and has some exciting news for developers.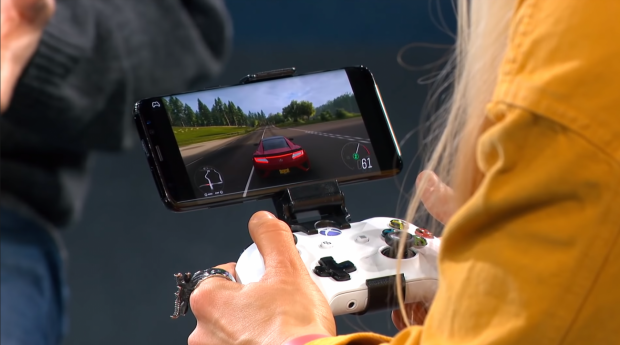 Xbox One game developers can now optimize their titles for cloud streaming. Microsoft updated its Xbox SDK toolset with a new streaming-focused API in preparation of its big new Project xCloud subscription. The SDK not only ensures compatibility between consoles, PCs, and now mobile devices via xCloud, but the new API also gives developers more flexibility to get the most out of Microsoft's new service.
"We also recently added enhancements to our standard Xbox Developer Kit (XDK) to add support for streaming," Microsoft VP of cloud Kareem Choudhry said in a recent Xbox Wire update. "One API we're excited about is the new "IsStreaming" API which allows any game to know if it's streaming from the cloud. Games can then cue features and functionality to enhance the streaming experience; for instance, adjusting font sizes for smaller displays or hosting multiplayer matches on a single server to reduce latency. We'll continue to look for ways to empower developers to tailor their games for the many ways their customers play."
Microsoft is a huge believer in interoperability and compatibility between platforms. The ultimate goal is for one version of an Xbox game to fluidly translate between consoles, PCs, and now mobiles. First Microsoft merged Xbox consoles and PCs together using the Windows 10 OS, and now using the Project xCloud infrastructure and SDK it wants to add mobile devices into the mix.
The Xbox SDK unifies all platforms on a software level and gives developers potent tools and APIs to leverage the most out of each particular system. The SDK provides native scalability between platforms to ensure easy transitioning and updating. And the new streaming-oriented API will ensure devs have plenty of clever tricks to use to get past streaming's many hurdles like latency and device hardware limitations.
Microsoft also says Project xCloud can technically run the same games as an Xbox One, including older Xbox and Xbox 360 titles. If an Xbox console can play it, Project xCloud can stream it.
Theoretically, at least--the company was careful not to say that every Xbox title would run on the platform.
As impressive as Project xCloud sounds, there's many caveats to streaming games to phones, laptops, PCs, and consoles via the cloud. Internet connection speed is the biggest one and network congestion is another, plus gamers are stuck to a wholly online-only platform.
Project xCloud will be a major focus of Microsoft's E3 2019 press conference. The show is set to last for 2 hours, and will begin on Sunday, June 9, 2019 at 4PM EST.