PlayStation's new service plan is smart and future-proof
Sony's going all in on cloud streaming and services, a move that goes far beyond just games consoles.

Published Tue, May 21 2019 2:52 PM CDT
|
Updated Tue, Nov 3 2020 11:48 AM CST
Sony's PlayStation business has been centered around the PS4 for a while now. Now the company is breaking its console tether with cloud streaming tech.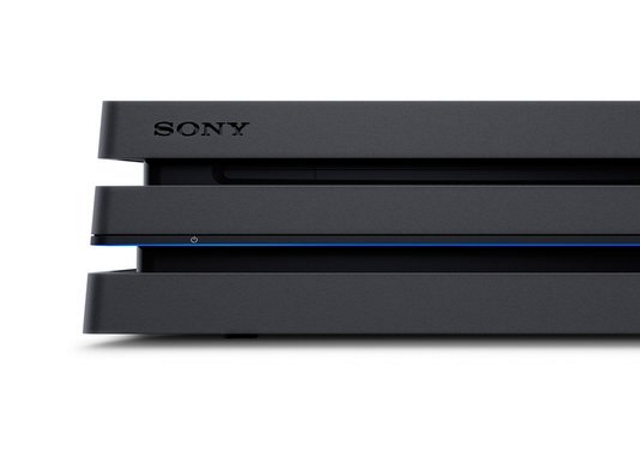 Sony has ambitious plans for the PlayStation brand's future. The company outlined a new business strategy at its recent investors event that fully embraces its strengths as a company as well as new technologies like game streaming. Sony plans to bring its PlayStation Now service off-console to other platforms like mobiles, using 5G and Microsoft's own Azure servers to make it happen. The games-maker is eager not to be left behind as big companies like Microsoft and Google enter seamless cloud streaming.
The presentation talks a lot about Sony's ideals for its future. The two main tenants for PlayStation moving forward are "seamless" and "immersion." Immersion refers to the raw might of the PS5's new Navi GPU and Zen 2 CPU hardware, but the seamless aspect is geared more towards services--game streaming in particular. Sony is creating a cohesive network of cross-platform services to help supplement its earnings and bring PlayStation to more users everywhere, regardless if they own a console or not.
Its all-you-can-play cloud streaming service PlayStation Now will be the bedrock of off-console play. While Sony didn't explicitly announce any details on PlayStation Now's arrival on mobile devices, the company strongly indicated it plans to do so.
Right now PS Now has 700,000 subscribers, but Sony wants to push that level to 5 million users. Outside of beefing up the service with a bunch of new games--which it plans to do--the only real way to achieve this is by expanding platforms. Right now PS Now can be played on PCs and PS4 consoles, but that's not enough.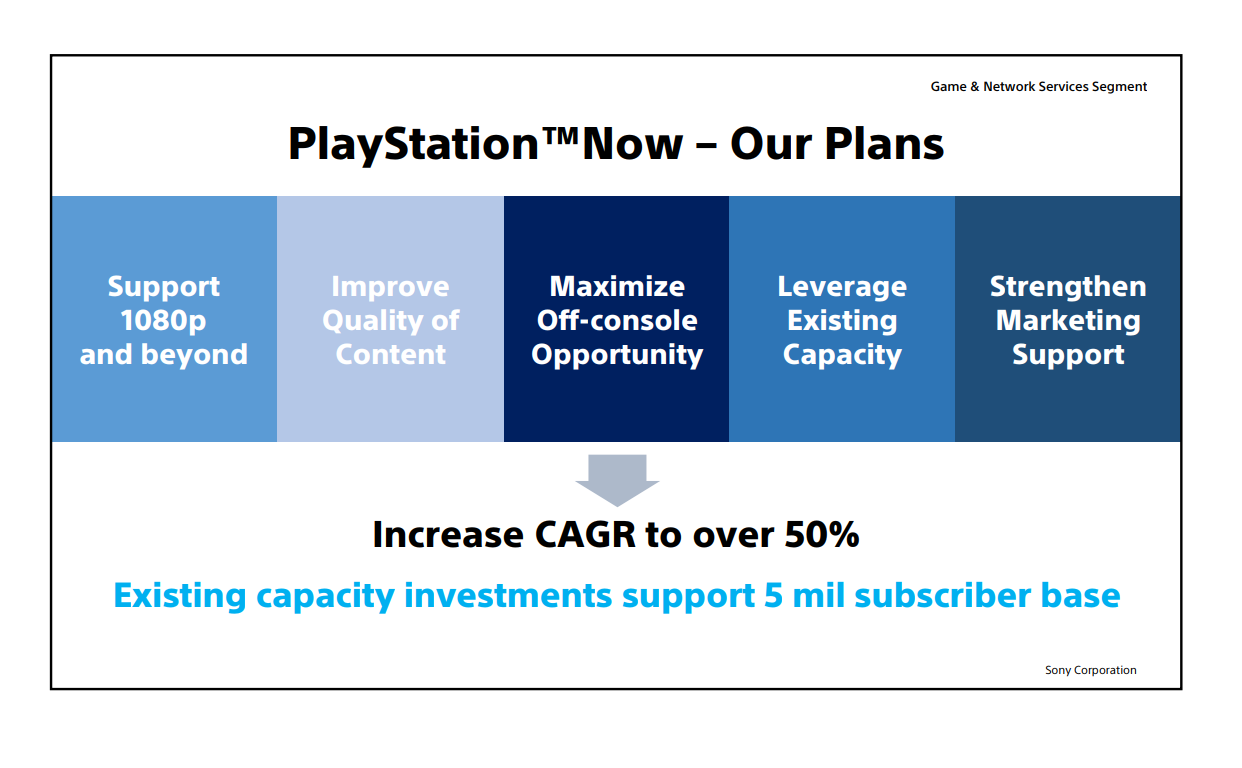 "With this service, our aim is to further expand our addressable market of gamers by allowing people to enjoy immersive game content regardless of whether they are a PS4 user or do not own a PS4 console at all," Sony said during the presentation.
"We will continue to improve the user experience on PlayStation by leveraging the latest computing, streaming, cloud and 5G technology."
Sony is keen on tapping the cloud service market its helped curate with the pivotal PS Now, which was arguably the first real breadwinner subscription service of its kind. Others before it tried and failed but PS Now has stood the testament of time despite not delivering particularly impressive subscription numbers.
The big question here is what PS Now games will be playable on mobiles. Will we get actual big AAA PS4 games on mobile devices eventually? PS3 games, or even PS2 classics? Playing yesteryear old-school games on-the-go via PS Now would be absolutely huge for Sony.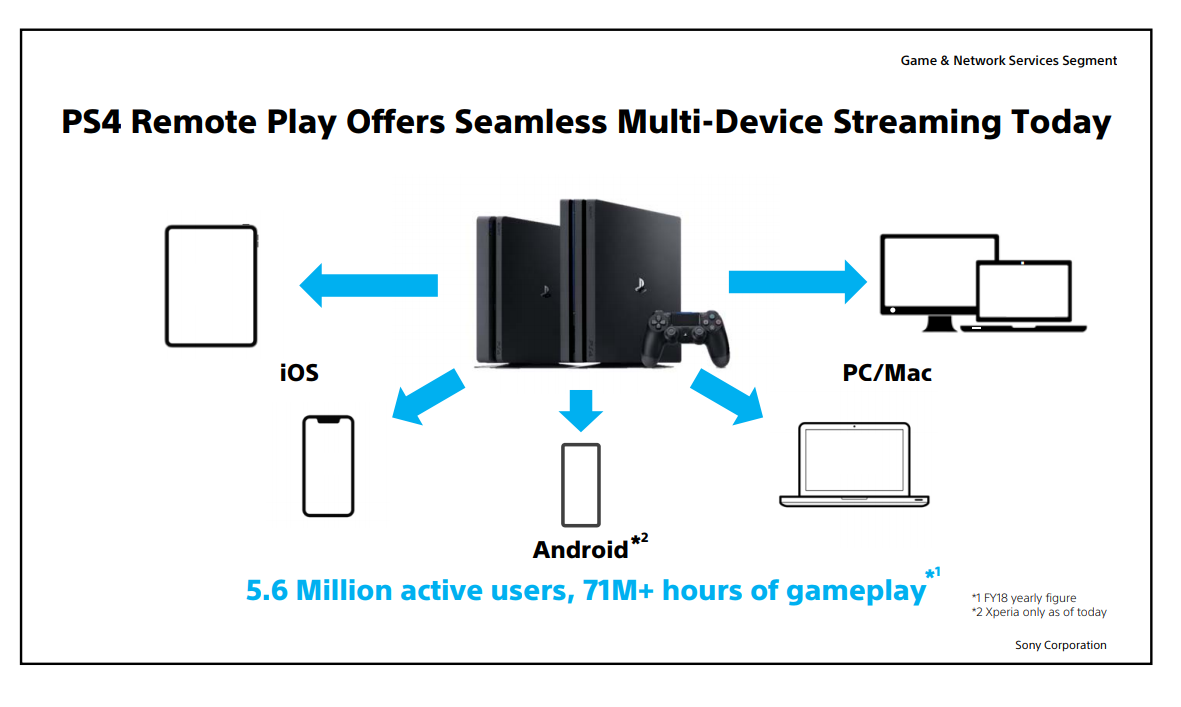 Interestingly enough, Sony's new PlayStation Streaming banner now includes Remote Play. The company recently designated the new segment as a pivotal part of its gaming future and will aggressively invest into both parts to ensure gamers have tons of options moving forward. Sony also confirmed the PlayStation 5 will support Remote Play on all devices, including Android smartphones.
The ultimately goal for Sony is to let people play PlayStation games anywhere at any time, all without having to own a console. The transition needs to be cost-effective, seamless, and attractive on all levels--which is exactly the main foundation for Microsoft's forward-thinking plan with Xbox.
This plan sees Sony making good on its promise to significantly ramp up service development to accompany its next-gen PlayStation 5.
Related Tags