Castlevania creator explains why Dracula's head flies off
Hitoshi Akamatsu finally clarifies why Dr. Acula's head blasts off during that famous boss fight, and even talks about the Cookie Monster moment.

Published Sat, May 11 2019 1:13 PM CDT
|
Updated Tue, Nov 3 2020 11:48 AM CST
The creator of Castlevania himself reveals some interesting tidbits about the original NES classic, explaining design decisions around boss fights and more.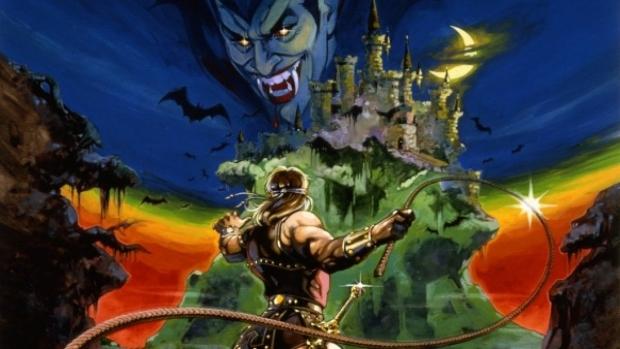 Castlevania is one of my favorite series of all time and is a true testament of skill, patience, and grizzled gaming endurance. But there's a few things that I've always wondered about...especially that one hilarious moment when you knock Drac's head off his shoulders and send it to the moon, as the Angry Video Game Nerd so eloquently puts it. Turns out there's a reason for that and it's not actually meant to be that humorous--it's actually foreshadowing.
Japanese gaming translation site Shmuplations recently translated some older Tweets detailing what it was like working on the original Castlevania games. In a span of four years of Tweets, Sonna Yuumi, who worked closely with Castlevania creator Hitoshi Akamatsu on the games, highlighted specific things like the first boss battle, overall mechanics, and how Konami put the series on the back burner.
Let's start with the Dracula's decapitation and Cookie Monster transformation. Akamatsu says the flying head is meant to symbolize rebirth, similar to the old Hammer films that used Dracula's disembodied parts for resurrection rituals. It was to signify Dracula isn't actually dead.
"In the original Castlevania, I asked Akamatsu about why Dracula's head flies off when you defeat the first phase of the boss fight. He said, 'The head there? It's foreshadowing Dracula's resurrection,'" Yuumi said. "Likewise, when the body parts scatter in every direction, that was also meant to show that Dracula will come back."
But what about the Cookie Monster moment? That wasn't actually Dracula. It's a physical manifestation of sin itself, but not exactly Dracula's evil. It's the evil of man personified.
"Actually, the second monstrous form you fight was meant to be an 'incarnation of the curse of man,' not Dracula himself. That's why when Simon defeats him, he gets cursed. Like most people, I thought that was just a powered-up monster form of Dracula, and I joked as much in front of Akamatsu one day. He completely refuted that idea though.
"'That is a monster borne from the curse of man.' Akamatsu said, "In a truly peaceful age, Dracula would not exist.'"
One other point that stood out to me was how Castlevania was basically put on the back burner. The series didn't sell as much as other games and as a result Konami didn't provide adequate resources for specific things. Other teams like the Ninja Turtles devs got whatever they wanted simply because Turtles was the best-selling NES game for a long time. Even decades of game sales and evolution hasn't changed Konami that much.
After all these years we finally know the truth. Read the full translations for more info about Castlevanias I, II and III, and a bit of why Akamatsu was so ardent in making the platformers as hard as they were.
And as an added bonus, check out the Castlevania AVGN episode included below.
Related Tags