Lootboxes may be illegalized in U.S. soon
New U.S. law could topple the billion-dollar market publishers have built from aggressive monetization tactics.

Published Wed, May 8 2019 11:42 AM CDT
|
Updated Tue, Nov 3 2020 11:48 AM CST
New U.S. regulations would outlaw lootboxes and free-to-play monetization schemes in games tailored towards minors.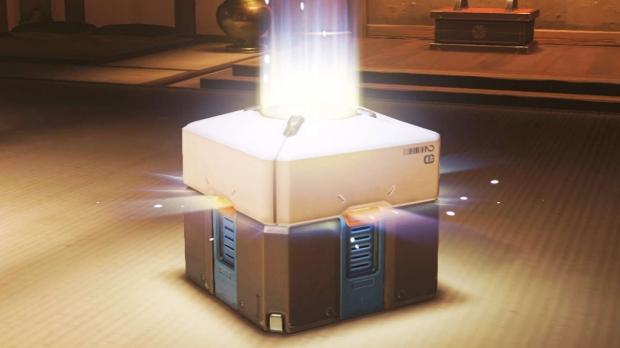 Missouri Senator Josh Hawley is waging war on the lucrative billion-dollar lootbox market. With a new bill entitled The Protecting Children from Abusive Games Act, Hawley wants to ban the sale of manipulative microtransactions in games aimed at minors, namely free-to-play mobile titles. Activision-Blizzard's Candy Crush's psychological pay-to-win mechanics are cited as a direct example.
If passed, the state-wide bill will be enforced by the Federal Trade Commission who would deem the sale of these microtransactions as unfair trade and bring steep penalties to violating companies. The FTC is currently scrutinizing lootboxes and microtransactions, and a recent North American study found buying digital in-game items could lead to problematic gambling disorders.
Gaming's biggest companies like Activision-Blizzard, EA, and Take-Two Interactive all have huge franchises that're predicated on pay-to-win style mechanics, and would be significantly impacted by the bill.
Here's a quick breakdown of how much each company makes from its pay-to-win style games. All of these games are rated E or E10+ and can be easily accessed by minors.
Candy Crush enjoys 272 million monthly active users and made $529 million in a recent quarter, driven strongly by pay-to-win microtransactions.

NBA 2K, Take-Two's annual all-star earner, was a strong contributor to the company's $300 million in live service earnings.

FIFA 19 brought in over 45 million MAUs last year and was the single biggest driver for EA's $2.4 billion in microtransaction earnings last fiscal year.
Hawley argues that these pay-to-win money-making schemes are psychologically abusive and can foster addiction that leads to life-destroying habits.
"Social media and video games prey on user addiction, siphoning our kids' attention from the real-world and extracting profits from fostering compulsive habits. No matter this business model's advantages to the tech industry, one thing is clear: there is no excuse for exploiting children through such practices," Senator Hawley said in a press release announcement.
"When a game is designed for kids, game developers shouldn't be allowed to monetize addiction. And when kids play games designed for adults, they should be walled off from compulsive microtransactions. Game developers who knowingly exploit children should face legal consequences."
Publishers and developers create engagement models that strongly encourage purchase of in-game items to save time or reduce stress, creating an environment that's less about playing and more about paying.
Other worldwide governments and United States gaming regulatory bodies had varying opinions on lootboxes and gambling.
Check below for more information on the bill:
Senator Hawley's legislation would apply new consumer protections to games played by minors including:

• Games targeted at those under the age of 18.

• This would be determined by subject matter, visual content, and other indicators similar to those used to determine applicability of the Children's Online Privacy Protection Act (COPPA)

• Games with wider audiences whose developers knowingly allow minor players to engage in microtransactions

In such games, this bill would prohibit several forms of manipulative design:

Loot Boxes

• Microtransactions offering randomized or partially randomized rewards to players

• Pay-to-Win Manipulation of a game's progression system - typically by building artificial difficulty or other barriers into game progression - to induce players to spend money on microtransactions to advance through content supposedly available to them at no additional cost

• Pay-to-win - Manipulation of the competitive balance between players of multiplayer games by allowing players who purchase microtransactions competitive advantages over other players

Enforcement

• These rules would be enforced by the Federal Trade Commission, which would treat the distribution of such games by publishers and online distributors as an unfair trade practice.

• State attorneys general would also be empowered to file suit to defend the residents of their states
Related Tags