Lootbox engagement is correlated with gambling, study says
Gamers who constantly buy lootboxes are more likely to develop debilitating gambling habits, study finds.

Published May 6, 2019 4:34 PM CDT
|
Updated Tue, Nov 3 2020 11:48 AM CST
A new study finds purchasing lootboxes puts consumers at higher risk for gambling behaviors.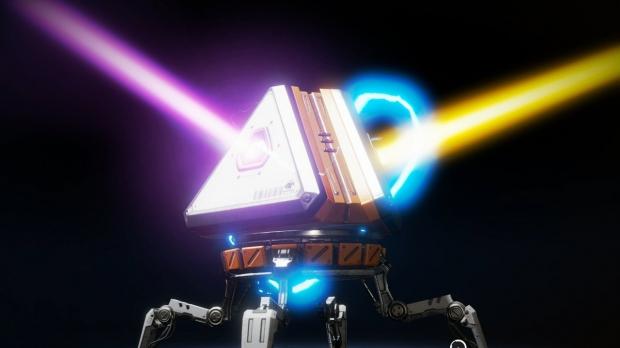 Lootboxes and other similar randomized monetization schemes help the global games market earn billions every year, particularly through freemium mobile games. Companies like Tencent, Activision-Blizzard, and EA rake in incredible sums from these practices. But this industry could be impacted with stringent regulations quite soon, as medical studies find correlation between gambling behavior and lootbox purchasing.
According to a new research paper from the University of British Columbia's Center for Gambling Research, there's a common link between video game monetization and risky gambling behaviors in adults. The study itself was conducted via an online survey, not in a laboratory setting, and collected information from 144 North American gamers and 113 university students. Data suggests consumers who cumulatively spend more and more money on lootboxes are at higher risk for developing gambling disorders, and results showed that 10% of North American gamers, or 14 respondents, spent roughly $50 a month on lootboxes.
"These results demonstrate that besides the surface similarity of loot boxes to gambling, loot box engagement is correlated with gambling beliefs and problematic gambling behavior in adult gamers," the study reads.
"Typically we did have an association where the more one spent monthly, the more likely they were to endorse questions that associated with problematic gambling behavior and/or problematic or risky loot box use," study author Gabriel Brooks told the Vancouver Sun.
This comes at an interesting time when countries like Belgium declared lootboxes as gambling and illegalized them.
Other major industry forces disagree and say lootboxes aren't gambling:
The United States government has yet to make a formal ruling, and may not for some time. The Federal Trade Commission will scrutinize lootboxes in a new workshop in August, but actual regulations and reform could take years of studies to employ.
Right now it doesn't look like lootboxes will be utterly banned or completely regulated until studies find links between monetization and gambling behaviors in adolescents. When that happens all bets are off and big-name publishers better find another way to make money from their games.
Related Tags