Lootboxes aren't gambling, says ESRB
Lootboxes aren't actually gambling because you're guaranteed to get something for your money.

Published Wed, Oct 11 2017 1:47 PM CDT
|
Updated Tue, Nov 3 2020 11:53 AM CST
Contrary to popular opinion, lootboxes apparently aren't exactly gambling, and the Entertainment Software Rating Board (ESRB) won't designate them as such.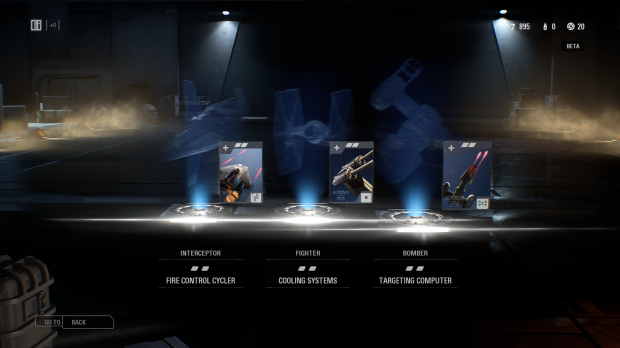 Gamers' calls for the ESRB to formally designate in-game lootboxes, which allow users to spend real money to get random items, as gambling have failed. The ratings board told Kotaku that, because lootboxes are always guaranteed to give players something for their money, they can't be considered gambling--the latter has no actual guarantee of winning anything. Lootboxes are similar to the random element in, say, buying a Magic: The Gathering booster pack from a store, says the ESRB.
"ESRB does not consider loot boxes to be gambling. While there's an element of chance in these mechanics, the player is always guaranteed to receive in-game content (even if the player unfortunately receives something they don't want). We think of it as a similar principle to collectible card games: Sometimes you'll open a pack and get a brand new holographic card you've had your eye on for a while. But other times you'll end up with a pack of cards you already have."
Interestingly enough, the ESRB does have gambling tags for specific games including "Real and Simulating Gambling." And any game that has actual real gambling elements--ie being able to spend real money for a chance to get something or actual money without any guarantee--is automatically rated Adults Only by the ESRB. As Kotaku's Jason Schreier points out, earning the infamous AO rating would be a massive blow for big publishers like EA, Activision, Ubisoft and Take-Two Interactive.
I've discussed my feelings about lootboxes within TweakTown articles for years now, and I find that optional microtransactions--and more specifically lootboxes--can be a very good thing when used right. Many publishers earn hundreds of millions of dollars they can invest into R&D and incubation for new projects and IP, and that money may not otherwise be there if not for in-game purchases.
But of course there's a psychological element to lootboxes. I recently said that Battlefront II is extremely addictive and poses a possible danger to anyone susceptible to gambling or addictive compulsions; not only is the game addictive because it's fun, it has a layered progression system that's intimately intertwined with lootboxes and random content.
I'd also caution big social critics like TotalBiscuit and Jim Sterling to remember it's not the big publishers like EA or WB Games they'll actually end up hurting, but the developers like Monolith Productions and BioWare that typically take the brunt of the blows.
Related Tags