Earthworm Jim is back, but he's locked behind a $150 console
Earthworm Jim is coming back, but you can't play it unless you buy a brand new console.

Published Wed, May 1 2019 5:40 PM CDT
|
Updated Tue, Nov 3 2020 11:48 AM CST
A new Earthworm Jim game is development by the original team, but it's exclusive to Intellivision's obscure new Amico console.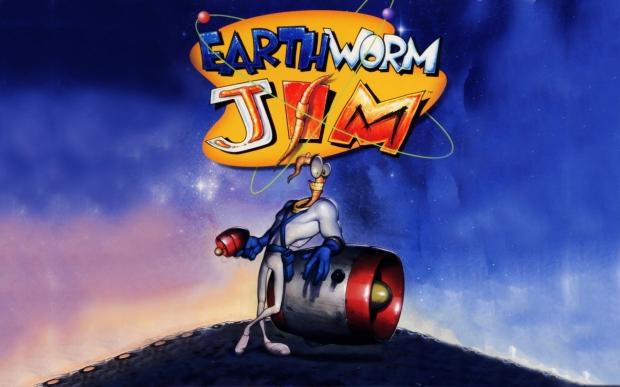 Today Intellivision's Tommy Tallarico confirmed some surprising news: a new Earthworm Jim is happening, and 10 of the original devs from Shiny Entertainment are back to make sure it's authentically weird--including Earthworm Jim creator Doug TenNapel. There's just one big catch: you have to buy a whole new console just to play it.
"In celebration of the 25th anniversary of Earthworm Jim, Intellivision Entertainment is proud to announce it has gathered together and reunited the original Earthworm Jim team to create a brand new video game adventure exclusively for the upcoming Intellivision Amico home video game console," reads the press release announcement.
No official details, including key art, screenshots, or promotional materials were revealed. The project apparently isn't even in core development phases yet.
Wait ...what the hell is the Intellivision Amico, you might ask? We've got you covered.
Just like Atari's new Atari VCS system, Intellivision's new Amico console is an iffy bet that might not pay off. These new consoles aim to bring old-school 70's systems into the modern age, complete with online storefronts, beefier hardware, and exclusive games.
The Amico, which costs $150 and is slated for an October 2020 launch, will play both old-school Intellivision 6-bit console games alongside new titles like Earthworm Jim. The controllers are shaped like old-school Intellivision pads that look decidedly uncomfortable and awkward to use, and I'm wondering how it'll work in a platformer like Earthworm Jim.
Amico owners can connect to an online store to buy games as cheap as $3 a pop. Every game on the Amico will be an exclusive and software won't cost more than $7.99, the company says.
Here's the official Amico description from Intellivision:
Intellivision Amico, launching October 10, 2020, is a home video game console designed to bring social fun back to the living room. Amico is the Italian word for "friend" or "buddy" and Intellivision Amico encapsulates this meaning fully with a home entertainment system that has multiplayer, togetherness at its core. All new games as well as reimagined classics coming to the system invite up to eight to play using easy to use controllers and even mobile phones. Designed to appeal to a broad audience from nostalgic gamers to families, all titles will be rated E for Everyone or E10+ making it a great addition to everyone's home.
The team will hold a special live stream to talk about the new Earthworm Jim game on Saturday, May 4th at 12pm PST on the official Intellivision Twitch channel.
Related Tags