Atari is getting more serious about its new Atari VCS console hardware, and has packed in a beefier processor to back up its promises.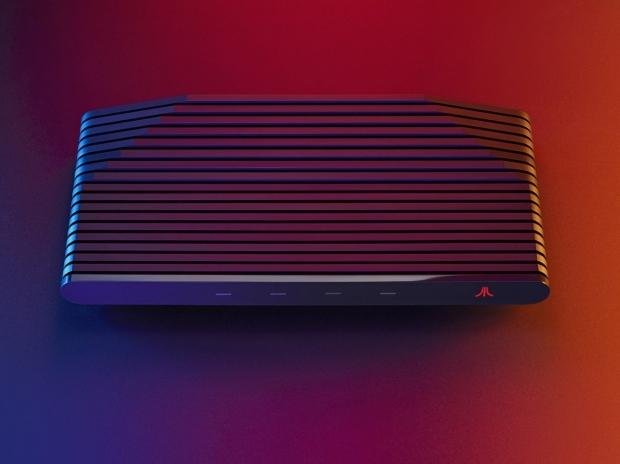 The Atari VCS will now be powered by an AMD Ryzen APU with two Zen CPU cores and Vega graphics, the company today announced. This is a nice jump from the Atari VCS' previous Bristol Ridge A10 CPU and Radeon R7 graphics, and the new 14nm Ryzen APU will offer power reduction, cooler temperatures, and greater gaming performance. Exact specs weren't revealed, however.
"The Atari VCS will now be powered by a 14nm AMD processor featuring high-performance Radeon Vega graphics architecture and two Zen CPU cores," reads the announcement.
"This new processor replaces the model from the Bristol Ridge family that had been in the plan since originally selected for the Atari VCS back in 2017. AMD's all-new Ryzen embedded chip will be faster, cooler, and more efficient, allowing the VCS to benefit from a simpler and more effective power architecture and thermal solution."
This upgrade comes on the heels of another spec bump. The Atari VCS recently got a big boost to 8GB of unified DDR4 memory, double the original 4GB.
Since Atari is taking a big bet with the VCS, it's important for the company to select a chip that's flexible and future-proof to withstand today's demanding gaming and 4K multimedia experiences.
What's interesting is that Atari actually argued against a Ryzen APU in 2018. At the time VCS system architect Rob Wyatt said there wouldn't be any universal gain switching over to Ryzen, and that adopting the 14nm APU would increase costs.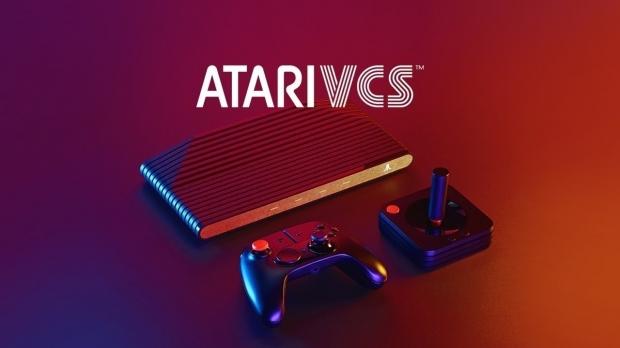 Read Also: Everything you need to know about AMD's Ryzen APUs
This APU jump does have a higher cost. Despite saying the Ryzen APU upgrade will only have a "minimal impact" on its manufacturing process, Atari has delayed the VCS' North American launch from its original Spring 2019 launch to late 2019. It'll be interesting to see if this power boosts drives the Atari VCS' cost beyond its $250 MSRP.
Also remember the Atari VCS isn't just about gaming. The system will be a "connected device" that aims to tap the full all-in-one ambition of a games console, but it's pushing into an already-crowded market dominated by the PS4, Xbox One, and now Nintendo's new Switch. Built on a custom Linux OS, the VCS is meant to sit as a nexus to living room entertainment and will allow music and video streaming, 4K video playback, gaming, web browsing, social media integration, and more.
Users can connect their phones and even laptops to the console box, and Atari will have its own proprietary digital storefront where it will sell both new and classic retro games as well as host apps for download.
The company may reveal more details at GDC 2019, but for now the Atari VCS is slated to launch in late 2019 for Indiegogo supporters,
Atari VCS Specifications
Specification* Measurement

Unit Dimensions 14.5" x 5.3" x 1.6"

Unit Weight 3 lbs.

Materials Plastic, Metal, Wood

Operating System Linux OS based on Ubuntu (Linux Kernel 4.10)

Compatible Systems Linux

Power Low TDP architecture - Less Heat & Noise

Connections HDMI 2.0, 2.4/5GHz Wi-Fi, Bluetooth 5.0, Gigabit Ethernet, 4xUSB 3.0

External Inputs Classic Joystick, Modern Controller, Microphone

Storage 32GB eMMC, external HD, SD card

RAM 8GB DDR4 RAM

Memory 32GB eMMC

CPU 2Core Ryzen CPU

GPU Vega graphics

HDCP Integration HDCP 2.2

Second Screen (Screencasting) Yes

Cloud Storage Yes. Additional Service Offering

Required Internet Connection Not for classic gaming but required to access all features

Cross Game Chat Skype, Discord, etc.

Voice Commands 4-front facing mic array

Subscription Needed? No. Includes cloud and other services.

Live Streaming Yes with Twitch.tv

Mouse & Keyboard Support Yes
Classic Joystick Specs
Features Spec (US)

center joystick Yes

trigger button Yes

reactive LED ring Yes

Wireless Bluetooth

USB USB C

Battery Rechargeable

Approx. Weight 16 oz.

PC, Android Compatible Yes

Approx. Dimensions 4 x 4 x 4 inches

USB play/charge cable 4 foot

Headset Port No
Modern Controller Specs
Features Spec (US)

L/R joysticks Yes

L/R Triggers Yes

L/R Shoulder buttons Yes

Home/menu buttons Yes

D-Pad Yes

4 function buttons Yes

Ergonomic grip Yes

Wireless Bluetooth

USB USB C

Battery Rechargeable

LED charge indicator Yes

Approx. Weight 16 oz.

PC, Android Compatible Yes

Approx. Dimensions 6 x 4.5 x 2 inches

USB play/charge cable 4 foot

Headset Port TBD