Buying every Mortal Kombat 11 skin costs $6,440
Mortal Kombat 11 has invasive mobile-style monetization tactics.
Published Apr 24, 2019 5:20 PM CDT
|
Updated Tue, Nov 3 2020 11:48 AM CST
2 minutes & 42 seconds read time
UPDATE: Netherealm's Ed Boon confirms that the "vast majority" of Mortal Kombat 11 skins aren't sold on the shop. This means instead of paying money, gamers will instead need to pay time to unlock content. The grind is still immensely tedious, however, and the RNG-fueled grind remains.
Don't have time to unlock all of Mortal Kombat 11's skins? WB Games is counting on that, and is all too eager to serve up microtransaction shortcuts.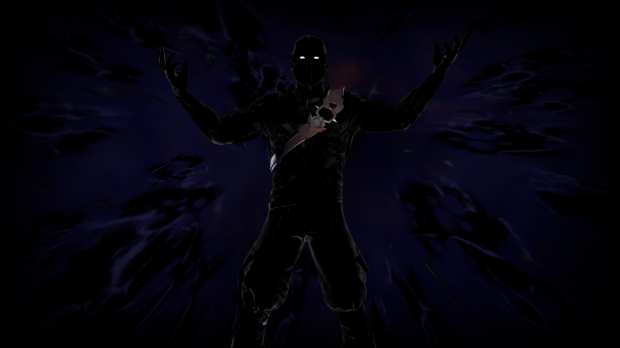 A redditor has done some math to expose just how awful Mortal Kombat 11's greedy monetization tactics are. According to some simple calculations, it'd take $6,440 worth of Time Crystals to unlock every skin for every default character (not including Shao Kahn and Frost, which are paywalled). Even then it's not a guaranteed bet as chests in the Krypt are re-randomized in a 6-8 hour window.
The math breaks down like this: there's 23 characters in Mortal Kombat 11 (not including paywalled fighters), each of which has an absolutely insane 60 skins. But 6 of the skins can be unlocked by completing tutorials for each character. So that leaves 54 skins to unlock. Skins typically cost about 500 Time Crystals (MK11's premium currency) or about $5 to unlock. So the basic formula is 54 skins x 23 characters x $5 = which totals up to the princely sum of $6,440.
Given the randomized nature of the Krypt, we don't even want to think about how much time it'd take to amass enough Koins to get all the skins. Or even most of them.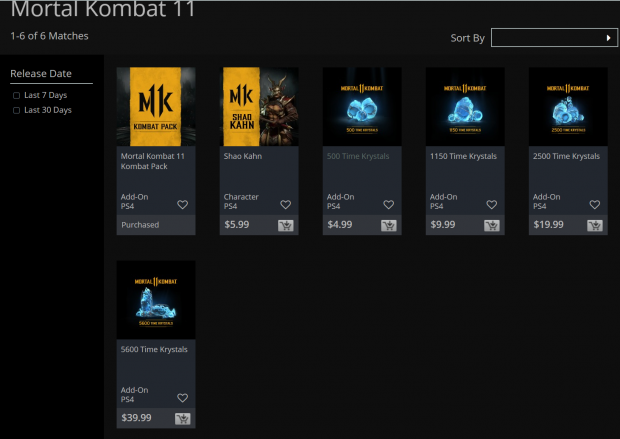 MK11 has a premium currency, Time Crystals, that's sold in packs like a mobile game.
The game is so blatant in its psychologically manipulative tactics that it's almost absurd, and honestly lootboxes might be better than this. MK11 is so rife with currencies and insidiously layered grinding that it completely ruins the repeatable Towers of Time portion of the game; everything is designed to keep you playing and frustrate you, or spend money for a reprieve.
There's a very real sense of being held for ransom while playing the game, as if we're paying extra for the chance to alleviate a stress that's been tactically designed to empty our wallets.
This of course is all by design. WB Games are known for their monetization tactics, and we saw similar things in Injustice 2 and Mortal Kombat X. But both of those weren't nearly as egregious as this.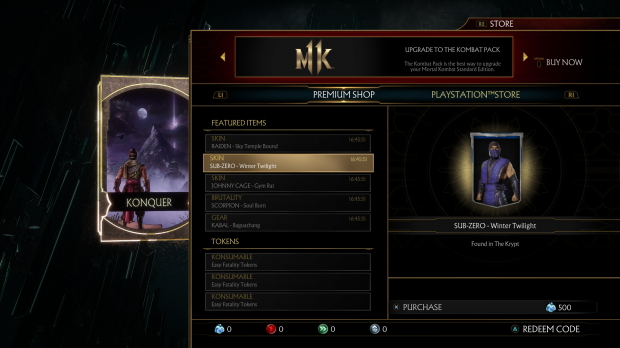 Each skin costs about 500 Time Crystals in the premium store.
In live games, you either spend time or money. If you spend time, the game is often filled with tons of annoyingly frustrating mechanics like time-consuming crafting or collecting materials. The world is hostile and designed to keep you doing busywork just to break even, always pushing you to that point of near-stress. The idea is when you decide you're done spending so much time, or done being so stressed, you'll pay some cash for a shortcut. And once you buy, publishers know you're more likely to keep buying.
Netherealm says a progression balance patch is on the way, but it's incredible the game was shipped in this state. It's like publishers are all trying to bend the bar as far as it'll go before it breaks, and once it does, they just say "oh we'll fix it don't worry!"
I think this experimental design is another reason why Mortal Kombat 11 is mostly tethered online. When a game is online, publishers have more freedom to change things around once they've been caught red-handed.
Related Tags