Apple secures multi-year 5G modem deal with Qualcomm
Qualcomm wins the long game, will power future iPhones with 5G modems.

Published Wed, Apr 17 2019 3:17 AM CDT
|
Updated Tue, Nov 3 2020 11:48 AM CST
It was getting pretty hairy there for Apple and the future of the iPhone as Intel couldn't muster up anything but smoke and mirrors with its 5G modems, and now that future is secured thanks to Qualcomm.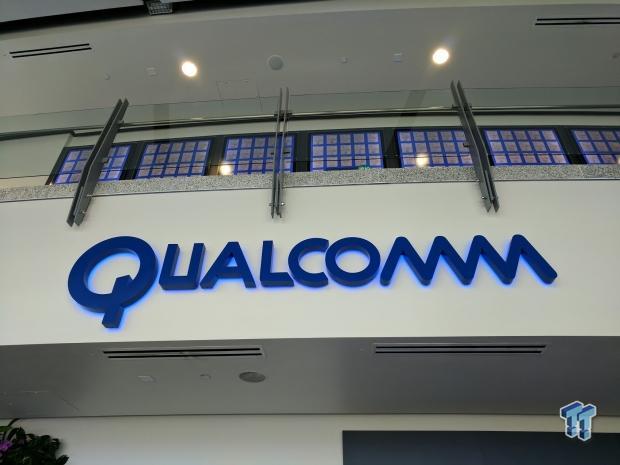 Qualcomm and Apple have agreed to settle all of their ongoing lawsuits, which puts a bookend at the end of a lengthy slew of lawsuits that spanned the world across multiple countries. Apple has agreed to pay an undisclosed amount of money to Qualcomm, with a new 6-year global patent licensing agreement, with the option to extend it by another two years.
Apple hasn't been able to offer industry-leading LTE performance from its last few generations of iPhones, and it would've been multiple years behind if it had not secured a deal with the leader in 5G: Qualcomm. Qualcomm would've known this was going to happen and just had to play the long game, waiting patiently and now here we are. Qualcomm 5G technology will be inside of future Apple products, and that's a good thing for everyone involved.
The thing is that both companies are heavily committed to providing best-in-class performance and power efficiency in their respective products, and that is something Apple simply couldn't get from Intel. Qualcomm has been making improvements in performance, power efficiency and features in literal leaps and bounds.
Qualcomm's current Snapdragon 850 and new Snapdragon 855 SoCs, the upcoming Snapdragon 8cx platform, and Snapdragon X50 and X55 modems that provide future-proof 5G connectivity are all at the top of their respective games. They all offer blazing fast connectivity, equally as impressive CPU/GPU performance, and do so with a crazy low power envelope.
Perfect for a next-gen 5G-capable iPhone. This is why Intel has been discarded, and within hours announced it was falling on its 5G sword. Intel is out of the 5G modem game, which makes a helluva lot of sense.
Qualcomm played its hand perfectly, and now Apple will feed right into that hand as it has no other option. Where Intel will go with 5G from here is anyone's guess, but maybe they'll have Qualcomm Inside of Intel in the near future, heh.
Related Tags