Halo 5 split-screen isn't happening, 343i confirms
Halo 5 will stay an online-only multiplayer game.

Published Wed, Apr 17 2019 12:50 PM CDT
|
Updated Tue, Nov 3 2020 11:48 AM CST
Microsoft falsely advertised Halo 5 split-screen in a console reveal video, but it's not actually happening.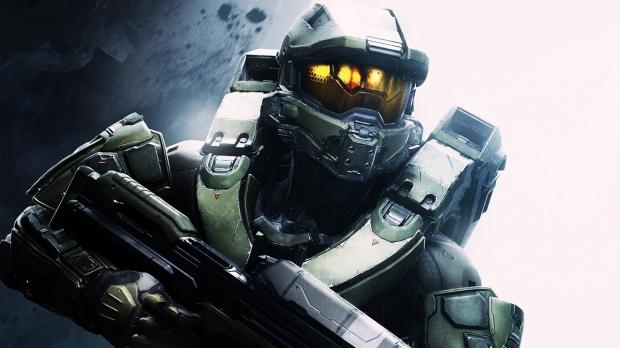 Last night Microsoft announced the overpriced disc-less Xbox One S and released a spoofy video about the new digital-only system. The footage showed two people playing split-screen in Halo 5: Guardians, a game notorious for its absence of the fan-favorite couch co-op/PVP mode. This of course ignited hope that Halo 5 could finally get split-screen support.
But 343 Industries says it's not going to happen. The studio is deep into development on Halo: Infinite, the big new marquee shooter, which is getting a brand new games engine and even a PC port. "Sorry to disappoint but no, split-screen isn't being added to Halo 5. The footage in question looks to be a little bit of good old fashioned creative liberty in the editing bay," said 343i's Brian Jarrard.
Halo community team member John Junyszek chimed in to squash some dreams: "Sorry to have to jump in and crush some dreams, but since we're heads down on Halo Infinite, we don't have any plans to make major updates - like adding split-screen - to Halo 5. We're reaching out to see how this came to be in the announcement video, but it's not something we're working on," he said on Reddit.
Halo 5 is pretty much done at this point.
The studio will continue adding new tweaks and playlist updates, but overall the game shouldn't get any big new features. Halo 5 isn't coming to PC, and it won't get split-screen. The only way to play with other people is to do so online, and you need an Xbox LIVE Gold account.
Halo: Infinite will reverse these decisions. The game, touted as Halo 6, will have both split-screen multiplayer and co-op and a version specifically optimized for PC.
The studio is making great efforts into this project and it could be the biggest Halo game ever made--I recently predicted Halo: Infinite will be a platform in which future games are built on.
Then of course 343i is also working on the massive undertaking of bringing the Master Chief Collection onto PC. The six-game saga will arrive on PC sometime in 2019 complete with PC-level tweaks, customizations, and features designed to leverage the full brunt of today's GPU might.
Right now 343i is just too busy to go back and build on Halo 5...so the game should stay in a kind of static form for the foreseeable future.
Related Tags