How will PS5 shape PlayStation Plus?
As Sony evolves its consoles, it must too build up its services.

Published Tue, Apr 16 2019 3:18 PM CDT
|
Updated Tue, Nov 3 2020 11:48 AM CST
Sony is making big plays with its next-generation PlayStation 5, which boasts some serious horsepower. But hardware isn't everything and Sony must evolve its core service framework to match a new hardware evolution.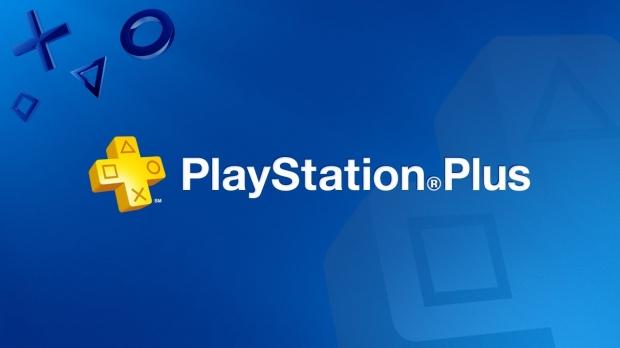 As of late, Sony has made some good and bad plays with PlayStation services. It bumped PS Plus cloud saves to a huge 100GB per account. The company also relented on cross-play in games like Fortnite and Rocket League, ushering in a new cross-platform age of gaming. On the downside, Sony nixed free PS3 and PS Vita games on PlayStation Plus and dropped the value of the service. And it recently locked digital game sales exclusively to its PlayStation Store.
With the PS5 on the horizon, Sony might have to do something different with PS Plus. Free PS4 games might not be enough this time. Sony's admitted that service retention is tough and it could get even tougher with next-gen fragmentation. The PS5 is a true next-gen leap over the PS4, and while it'll natively play PS4 games, Sony will release separate game SKUs for each system. Both hardware and software will be fragmented.
So what's Sony to do to keep players interested in the service? There's one guarantee, of course, and that's multiplayer. Gamers will subscribe to PlayStation Plus just to play the biggest games like Call of Duty online. But the goal isn't having them subscribe, it's to keep them subscribed over time.
This is where Sony has to get creative and innovative.
The PlayStation 5's hardware is a generational jump with impressive specs, but services are where the real money is. There's reports Sony could even sell the PS5 at $500, a loss for the company on a per-system basis. The goal is to always recoup that cash with game sales and subscriptions. So far this strategy has worked quite well: Sony's Games and Network Services, which includes PS4 sales, subscriptions, and downloads, made 790 billion yen, or 32% of total net sales revenue in Q3.
Luckily John Kodera is on the case. Kodera previously helmed Sony Interactive Entertainment but stepped down to focus exclusively on services. Sony has been ramping up its service roadmap for the PS5's arrival for some time now. Long-time Sony exec Jim Ryan now leads SIE as Kodera crafts the future of Sony's lucrative online content offerings. Under Kodera, Sony made changes to cross-play, added offline downloads to PlayStation Now, and boosted cloud saves.
The main benefit of PS Plus, two free PS4 games every month, will transfer right over to the PS5. The new console can natively play PS4 games thanks to its slightly shared architecture. But again, that might not be enough. Right now the benefits of PS Plus include:
2 free PS4 games every month

100GB cloud save backups

Online multiplayer

Weekly sales and discounts

Free PSVR games every now and then
To boost value, we could see Sony fold its PlayStation Now and PS Plus services together in a kind of monthly or yearly bundle. Sony was a pioneer in its game streaming tech before Microsoft's Project xCloud and Google's Stadia, and it could turn into one of the company's main strengths. But not everyone's that interested in PS Now.
Read more: The latest PS5 rumors: 24GB GDDR6, costs $499, drops in 2020
The real answer is to offer big PS5 games for free every month.
Of course this wouldn't happen right away unless Sony designed these games specifically for the service--which could happen, hopefully a lot more efficiently than Driveclub--but slowly over time. Bringing both PS4 and PS5 games to the free vault of games would be a huge motivator and should spark sales...but it'd also mean a lot more cash shelled out on Sony's end.
Recent patents indicate Sony's PlayStation VR headset could be a part of the PS Plus expansion.
Sony wants to hold special spectator and live play events using PSVR as a kind of digital auditorium, allowing gamers to participate in a big matches and tournaments from their own homes. This could be a boon for engagement, but the only problem is the PSVR headset just isn't that popular (only about 4.6% of the total 90 million PS4 install base has one.)
Another answer is a kind of dynamism between online and singleplayer gaming that pushes gamers to blend their gaming habits. Right now it's usually one or the other. Games are usually online live service titles or offline singeplayer-only affairs like Horizon: Zero Dawn or God of War. But we could see more emphasis on merging these elements, similar to how Death Stranding could be.
Timed-exclusivity could also help Sony, especially if certain content is gated to PS Plus users (risky, I know, but there it is). Reports say Grand Theft Auto VI will come to PS5 one month earlier than Microsoft's next-gen Xbox Scarlett family of systems. This trend should continue as it has since the PS4's launch in 2014.
Since Sony doesn't have other platforms like PC, it has to be more ingenious with its plans. The PlayStation platform is the nexus of its software and service offerings and there it should stay...so the real course is to make those services even more attractive and robust.
It'll be interesting to see how Sony accomplishes this when the PlayStation 5 releases sometime in 2020-2021.
Here's a compilation of what we know about the console so far, but some of this info hasn't been officially confirmed:
Sony's PlayStation 5 details:
8 Core / 16 Thread Zen 2 CPU

Navi GPU architecture

7nm node

Ray-tracing support

New 3D audio chip

8K resolution support

New SSD (possibly m.2 drive with 2TB)

24GB GDDR6 shared memory (unconfirmed)

4GB of DDR4 memory for OS (unconfirmed)

$499 price tag (unconfirmed)
Related Tags