Digital PS4 game sales locked exclusively to PSN
Soon the only place to buy digital PS4 games will be directly from Sony.
Published Mar 23, 2019 10:01 AM CDT
|
Updated Tue, Nov 3 2020 11:49 AM CST
2 minutes & 19 seconds read time
As its competitors embrace more open-ended platforms and adopt future-thinking strategies, Sony's grip on the walled-garden PlayStation approach is about to get even tighter.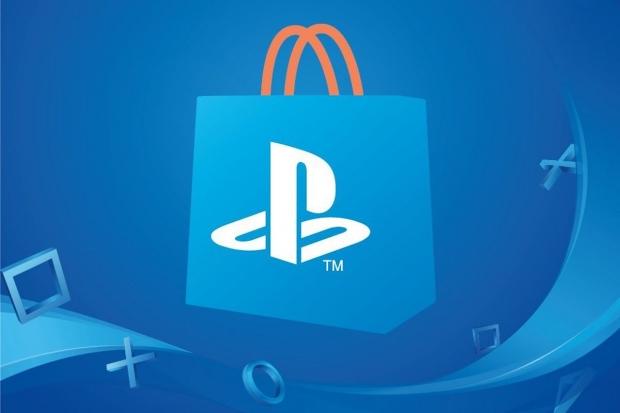 According to a leaked memo sent to GameStop, Sony will no longer sell digital PlayStation Network game keys to third-party retailers starting April 1, 2019. This likely includes online shops like Amazon, Best Buy, and even Green Man Gaming.
If this memo is genuine, gamers will have to buy digital PS4 games directly from Sony and won't be able to purchase them at discounted rates from external sellers. This includes pre-orders as well as post-launch purchases.
"Sony has recently announced full game digital download codes will no longer be available to purchase from other retailers worldwide effective April 1, 2019. After this date (with some specific exceptions), Sony full game digital downloads will only be available for purchase through the PlayStation marketplace," the memo reads.
It's likely this new policy is to prepare for digital gifting on PSN.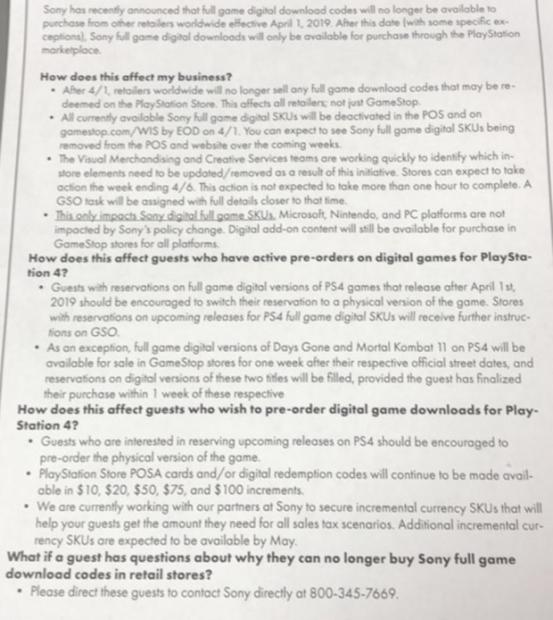 This calculated business decision sees Sony further monetizing its lucrative platform by force (the company made 1.7 trillion yen from its games and services in the last nine months), an ecosystem that largely makes money from full game sales and content. This new policy follows Sony's plans to bolster and fortify its network services for the incoming PlayStation 5.
The timing is also interesting. April 1st is when Sony's new fiscal year begins, and this next timeline brings some big changes. Jim Ryan will take over as Sony Interactive Entertainment President and current SIE President John Kodera will step down to exclusively focus on PlayStation services. It's also April Fool's day and we hope this is some very early joke of some sort.
This new anti-consumer and locked-down policy seems counter-intuitive to the freedom Kodera introduced during his leadership at SIE.
Under Kodera, PSN saw big shifts like PS4 cross-play with other systems, and the inclusion off offline downloads with Sony's flagging PS Now platform.
Sony is currently developing its next big PlayStation console, which may be powered by AMD Navi GPU and Zen CPU technology, and it's imperative new innovative services accompany fresh hardware.
But this walled-garden approach isn't going to sit well with fans, especially gamers looking to find game deals and options on the internet.
Related Tags