Black Hole image ran through de-blurring software has focus
The first image of a Black Hole has been ran through some de-blurring software, provides more focus and cleanness to the image.

Published Mon, Apr 15 2019 3:00 AM CDT
|
Updated Tue, Nov 3 2020 11:48 AM CST
Back last week, we gained a new achievement as a human race as for the first time we photographed a black hole. The image was a major success and has been run through some de-blurring software.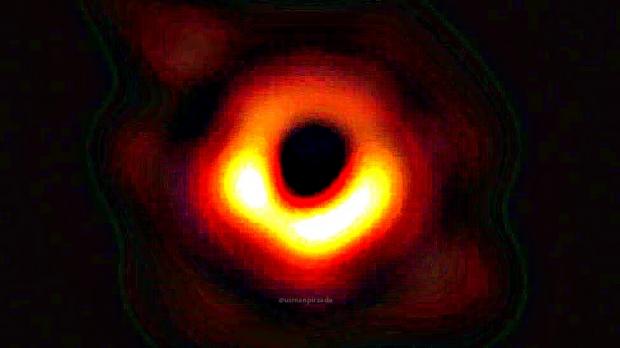 Above is the original zoomed up image of the super-massive black hole which has been taken by Earth's Event Horizon Telescope. In the entirety of this post you will find the zoomed out image that captures the other particles floating around the center, and you will also find a simulated focus image in a side-by-side comparison to the original zoomed up image.
WCCFtech has also run the image through both simulated blur and simulated focus which has pulled the color out of the image and given a much more donut defined shape to what we are looking at. From this comparison image, we can see that the stimulated focus image looses resolution and provides a more vibrate increase of color. This use of the focus also deepens the blacks, which improves the quality of the black holes center.


If you were still hoping for a much more HD image, keep in mind that this black hole is 55 million light years away and extremely high levels of algorithms, plus a whopping 5 petabytes of data to store it. From sheer distance alone this is an amazing achievement for the human race and it should be respected as such. If you are interested in more information about the recently captured black hole, check out this post here.
Related Tags