NVIDIA's new drivers usher in RTX support on GTX cards
NVIDIA's new GeForce Game Ready 425.31 drivers add RTX abilities on some GTX cards.

Published Fri, Apr 12 2019 9:26 PM CDT
|
Updated Tue, Nov 3 2020 11:48 AM CST
The day is here: NVIDIA has released its new driver, something it promised at GDC 2019, that ushers in non-RTX series graphics cards to enjoy real-time ray tracing features.
NVIDIA's new GeForce Game Ready 425.31 WHQL drivers (unfortunately skipping over the 420.00 series drivers I was hoping the company would capitalize on) provide support for Microsoft's DXR real-time ray tracing API.
Senior VP of Content and Technology at NVIDIA, Tony Tamasi, explains it all so well in the video above with a great graph that shows that while the GTX 1080 Ti is a powerful card, when it comes to doing RTX abilities the Turing architecture and its powerful RT cores kick some serious ass.
NVIDIA has some benchmarks to share regarding running GeForce GTX series cards under RTX workloads, something I'll be diving into personally next week. For now, NVIDIA Benchmarked Metro Exodus on the RTX 2080 Ti at 1440p with DLSS enabled where they saw 65.7FPS average, compared to the GTX 1080 Ti that scored... well... just 16.4FPS in comparison.
Of course if you're running a normal game like Overwatch, Apex Legends, or even Metro Exodus without RTX abilities on, the performance difference between the GTX 1080 Ti and the RTX 2080 Ti isn't quite that dramatic. What this does show however, is the immense GPU horsepower under the Turing hood thanks to the RT cores and advanced Turing GPU architecture over the few-year-old Pascal GPU architecture.
The full list of currently supported cards with the new GeForce 425.31 drivers:
GeForce GTX 1660 Ti

GeForce GTX 1660

NVIDIA TITAN Xp (2017)

NVIDIA TITAN X (2016)

GeForce GTX 1080 Ti

GeForce GTX 1080

GeForce GTX 1070 Ti

GeForce GTX 1070

GeForce GTX 1060 6GB

And laptops with equivalent Pascal and Turing-architecture GPUs
The company is also celebrating the new driver release and RTX abilities on GTX cards with some new tech demos that show off the real-time ray tracing features so you can get a taste of it yourself.
Atomic Heart RTX tech demo - Atomic Heart tech demo is a beautifully detailed tech demo from Mundfish that features ray traced reflections and shadows, as well as NVIDIA DLSS technology.
Justice tech demo - Justice tech demo hails from China, and features ray traced reflections, shadows, and NVIDIA DLSS technology. It is the first time that real-time ray tracing has been used for caustics.
Reflections tech demo - The Reflections tech demo was created by Epic Games in collaboration with ILMxLAB and NVIDIA. Reflections offers a sneak peek at gaming's cinematic future with a stunning, witty demo that showcases ray-traced reflections, ray-traced area light shadows, ray-traced ambient occlusion for characters and NVIDIA DLSS technology.
Link to driver and new tech demos.
Link to GeForce 425.31 WHQL drivers (553MB).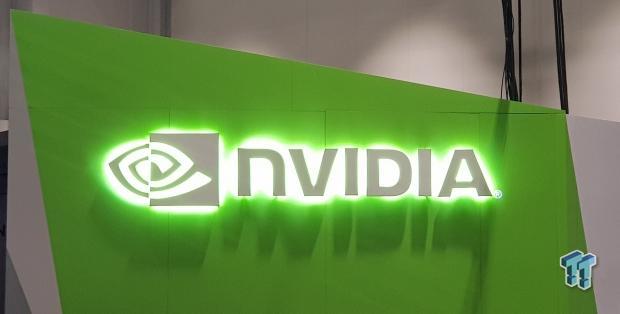 Related Tags