MSI MEG X570 Creation motherboard with Zen 2 CPU spotted
AMD's new Ryzen 3000 series CPU spotted inside of MSI's new MEG X570 Creation motherboard.

Published Mon, Apr 1 2019 9:18 PM CDT
|
Updated Tue, Nov 3 2020 11:49 AM CST
MSI will be soon announcing and releasing its new X570 Creation motherboard, something that has been teased on an EEC listing.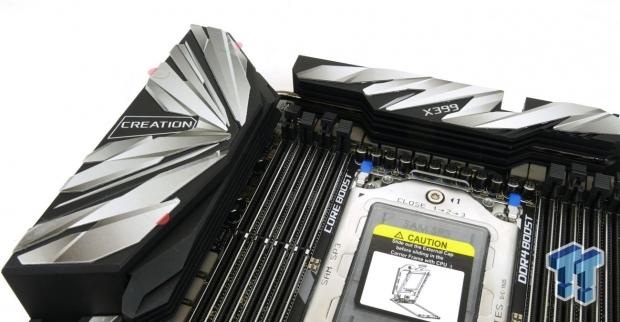 The new MSI X570 Creation motherboard will be the enthusiast-ready from the company that will work with AMD's new Ryzen 3000 series CPUs. The upcoming MSI motherboard had an early engineering sample of an upcoming Zen 2 processor codenamed "2DS104BBM4GH2_38/34_N" as an ES1 (engineering sample) processor with 4C/8T with a 65W TDP and 3.4/3.8GHz CPU clock speeds.
We're looking at a new Ryzen 3 processor by the looks of things, as a 4C/8T chip on the 7nm node under the new Zen 2 architecture. We will see AMD release a slew of new Ryzen 3000 series processors:
Ryzen 3 3300 - 6/12 - 3.2/4.0GHz - 50w - $99

Ryzen 3 3300X - 6/12 - 3.5/4.3GHz - 65w - $129

Ryzen 3 3300G - 6/12 - 3.0/3.8GHz - 65w - $129

Ryzen 5 3600 - 8/16 - 3.6/4.4GHz - 55w - $178

Ryzen 5 3600X - 8/16 - 4.0/4.8GHz - 95w - $229

Ryzen 5 3600G - 8/16 - 3.2/4.0GHz - 95w - $199

Ryzen 7 3700 - 12/24 - 3.8/4.6GHz - 95w - $299

Ryzen 7 3700X - 12/24 - 4.2/5.0GHz - 105w - $329

Ryzen 9 3800X - 16/32 - 3.9/4.7GHz - 125w - $449

Ryzen 9 3850X - 16/32 - 4.3/5.1GHz - 135w - $499
Related Tags