AMD has been in the rumor mill the last few days, with Navi GPU leaks teasing GeForce RTX 2080 performance for $249 thanks to the magic of 7nm, and now we're hearing about the Ryzen 3000 series which sounds even crazier than the Navi rumors.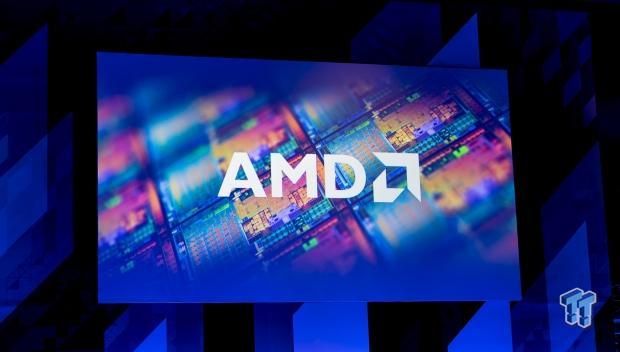 AdoredTV is behind the leaks for the next-gen Ryzen 3000 series, where he has said that it will all start with the Ryzen 3 3300 which will be a 6C/12T processor with 4GHz Turbo clocks with a 50W TDP for just $99. Scaling up from there we have the Ryzen 5 3600X which will reportedly be an 8C/16T processor with a crazy Turbo clock of 4.8GHz, 95W TDP and a price of $229.
But things get a little insane with the first mention of a new Ryzen 9 family of Zen 2-based CPUs, with the Ryzen 9 3800X and Ryzen 9 3850X. Both of these processors will reportedly be 16C/32T designs, with the Ryzen 9 3800X having a Turbo clock of 4.7Ghz and 125W TDP, while the Ryzen 9 3850X will offer a huge 5.1GHz with 135W. As for pricing, we're looking at $449 and $499 respectively.
16C/32T at 5.1GHz for $499 is simply insane... but AMD could be using Zen 2 and 7nm magic under the hood, but... I don't see how any CPU clock speeds could be locked in at this point in time since the first 7nm Zen 2 samples would only be hitting AMD's own labs in recent weeks. CPU clocks are locked in much closer to launch, and we're months away from that right now.
These new CPUs will be on the AM4 socket so they'll work on existing motherboards with a simple BIOS update.
Ryzen 3 3300 - 6/12 - 3.2/4.0GHz - 50w - $99

Ryzen 3 3300X - 6/12 - 3.5/4.3GHz - 65w - $129

Ryzen 3 3300G - 6/12 - 3.0/3.8GHz - 65w - $129

Ryzen 5 3600 - 8/16 - 3.6/4.4GHz - 55w - $178

Ryzen 5 3600X - 8/16 - 4.0/4.8GHz - 95w - $229

Ryzen 5 3600G - 8/16 - 3.2/4.0GHz - 95w - $199

Ryzen 7 3700 - 12/24 - 3.8/4.6GHz - 95w - $299

Ryzen 7 3700X - 12/24 - 4.2/5.0GHz - 105w - $329

Ryzen 9 3800X - 16/32 - 3.9/4.7GHz - 125w - $449

Ryzen 9 3850X - 16/32 - 4.3/5.1GHz - 135w - $499